Neuland
Dana Gavanski, John Carroll Kirby, Gold Cage & Loose Fit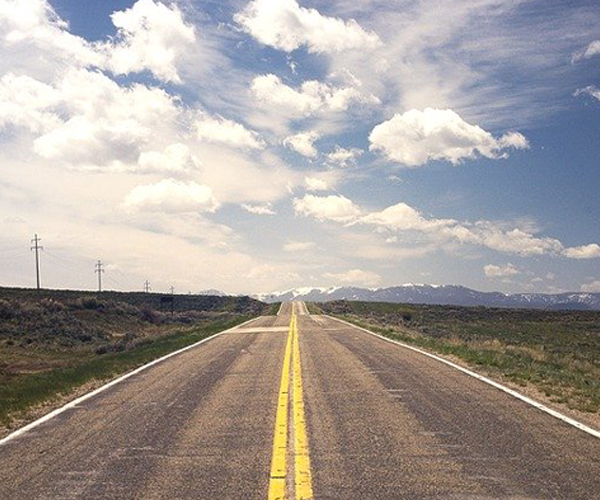 Die kanadische Songwriterin
Dana Gavanski
hat mit "Yesterday Is Gone" ein feines Indie-Folk-Album aufgenommen und zeigt darauf ein Faible für die Sounds der 70er Jahre. Produziert wurde es von Mike Lindsey (
Tunng
).
John Carroll Kirby
veröffentlicht Ende April sein reguläres Album "My
Garden
". Vorweg gibt es als Appetitanreger mit "Conflict" schon mal ein spontan veröffentlichtes, rein am Klavier eingespieltes Instrumentalalbum.
Zwischen Dream Pop, Slow Core und Shoegazer-Sound bewegt sich das aus LA stammende Trio Gold Cage auf "Social Crutch".
Eine Prise Post-Punk versprühen Loose Fit auf ihrer selbstbetitelten Debut EP.
Außerdem neues von Låpsley, den
Dirty Projectors
, Hamilton Leithauser,
Laura Marling
,
The Dream Syndicate
und ausführliches zu unserem Album der Woche: "
Heaven To A Tortured Mind
" von
Yves Tumor
.
Weitere Ausgaben von Neuland
Playlist
1.
Låpsley / Speaking Of The End
Through Water / XL

…

2.
Trevor Daniel / Nicotine
Nicotine / Alamo

…

3.
NNAMDI / Flowers To My Demons
BRAT / Sooper Records

…

4.
Dana Gavanski / Catch
Yesterday Is Gone / Full Time Hobby

…

5.
Margaret Glaspy / Without Him
Devotion / Ato

…

6.
Dirty Projectors / On The Breeze
Windows Open EP / Domino

…

7.
Dirty Projectors / Overlord
Windows Open EP / Domino

…

8.
Girlatones / Can't Complain
Horn If You're Honky / Meritorio

…

9.
Gold Cage / Halcion
Social Crutch / Felte

…

10.
Inwards / Skateboarding
Bright Serpent / Bright Serpent

…

11.
John Carroll Kirby / Canyon (Waiting Alive In A Canyon)
Conflict / Stones Throw

…

12.
Matt Elliott / Farewell To All We Know
Farewell To All We Know / Ici D'Ailleurs

…

13.
Windy and Carl / Crossing Over
Allegiance and Conviction / Kranky

…

14.
Roedelius / Spiel im Wind
Selbstporträt Wahre Liebe / Bureau B

…

15.
Nightmares On Wax / Nights Introlude
Smokers Delight (25th Anniversary Edition) / Warp

…

Stunde 2:
1.
Hamilton Leithauser / Isabella
The Loves of Your Life / Glassnote

…

2.
Laura Marling / Held Down
Song For Our Daughter / Partisan

…

3.
Loose Fit / Pull The Lever
Loose Fit EP / Fat Cat

…

4.
Flat Worms / Plaster Cats
Antarctica / Drag City

…

5.
The Subways / Alright - Zane Lowe BBC Radio 1 Session
All Or Nothing / BMG

…

6.
Yves Tumor / Gospel For A New Century
Heaven To A Tortured Mind / Warp

…

7.
Yves Tumor / Kerosene!
Heaven To A Tortured Mind / Warp

…

8.
Yves Tumor / Super Stars
Heaven To A Tortured Mind / Warp

…

9.
Andi Otto & F.S.Blumm / Long Way Home
Entangleland / Pingipung

…

10.
Warm Digits / Feel The Panic (Feat. The Lovely Eggs)
Flight of Ideas / Memphis Industries

…

11.
3 South & Banana / Bla Bla Bla
3 South & Banana / Some Other Planet Reords

…

12.
Jackie Lynn / Casino Queen
Jacqueline / Drag City

…

13.
The Dream Syndicate / Regulator
Outside The Dream Syndicate / Anti

…