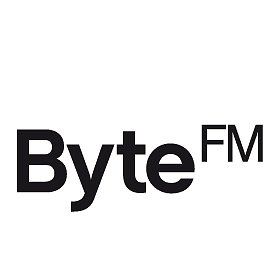 Ausgabe vom 29.08.2009:
On the Eve of the Coming of Lord Newborn
Wir warten auf Lord Newborn & The Magic Skulls. Eine Stunde lang Hinhaltetaktik für das am 08. September erscheinende Album, der "Supergroup" von Shawn Lee, Money Mark und
Tommy Guerrero
. Psychedelische
HipHop
Coverversionen, Bastard Dub, altmodische Tasteninstrumente, eine Skatelegende an der Gitarre. Inklusive Auftritt des mysteriösen Clutchy Hopkins und
Beastie Boys
Beitrag.
Rare Grooves, arschcoole Typen und in die Jahre gekommene Kalifornien-Hänger. Verwitterte Stil- und Fingerübungen, abgehangene Yacht Rock Ausflüge und Zapatas Stiefel. So gut wie diese Sendung kann das Lord Newborn Album dann eigentlich gar nicht werden.
Weitere Ausgaben von School Of Rock
Playlist
1.
Shawn Lee's Ping Pong Orchestra / Get Ur Freak On
Hits The Hits / Ubiquity Records

…

2.
Money Mark / Take Me Where the Flowers Grow
Brand New By Tomorrow / Bushfire / Universal

…

3.
Tommy Guerrero / Zapata's Boots
Return Of The Bastard / Galaxia Records

…

4.
Tommy Guerrero / Azule
Loose Grooves & Bastard Blues / Galaxia Records

…

5.
Tommy Guerrero / Little Chin
A Little Bit Of Somethin' / Mo Wax

…

6.
Tommy Guerrero / Getting It Together feat. Lyrics Born
Soul Food Taqueria / Mo Wax

…

7.
Beastie Boys / Sabrosa
Ill Communication / Capitol / EMI

…

8.
Money Mark / Cry
Mark's Keyboard Repair / Mo Wax

…

9.
Money Mark / Push The Button
Push The Button / Grand Royal / Mo Wax

…

10.
Money Mark / Chocochip
The Change Is Coming / Emperor Norton

…

11.
Shawn Lee's Ping Pong Orchestra / Bollywood
Music And Rhythm / Ubiquity Records

…

12.
Shawn Lee's Ping Pong Orchestra / Bathtub Dub
Miles Of Styles / Ubiquity Records

…

13.
Shawn Lee's Ping Pong Orchestra / San Diego
Miles Of Styles / Ubiquity Records

…

14.
Shawn Lee's Ping Pong Orchestra / The Hour Glass Effect feat. Ohmega Watts
Voices And Choices / Ubiquity Records

…

15.
Shawn Lee & Clutchy Hopkins / Till Next Time
Clutch Of The Tiger / Ubiquity Records

…

16.
Lord Newborn & The Magic Skulls / Astro Blue
Lord Newborn & The Magic Skulls / Ubiquity Records

…

17.
Shawn Lee's Ping Pong Orchestra / Hey Ya
Hits The Hits / Ubiquity Records

…