Schraubenzieher
God Has Nothing To Do With This Leave Him Out Of It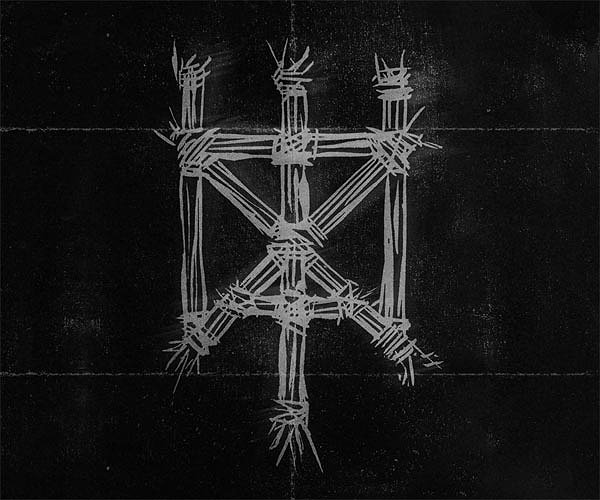 Was haben Trap und Noise-Rock gemeinsam? Beides ballert. Im
HipHop
gibt es schon seit einigen Jahren Produzent*innen, die ihre Beats mit Gitarrenlärm und anderen Stressgeräuschen verzieren. Wer die Kombination aus Noise und Rap spannend findet, lebt gerade in einem goldenen Zeitalter.
In der ersten Hälfte des zweiten Schraubenziehers reisen wir also direkt aus der Noise-Rock-Komfortzone! Anlass ist das fantastische Debütalbum "God Has Nothing To Do With This Leave Him Out Of It" der genderqueeren Rapperin Backxwash, ein wunderbar gewaltiger Mahlstrom aus Black-Sabbath-Samples und 808-Drums. Noch mehr kaputten HipHop gibt es von Death Grips,
Rico Nasty
und
clipping.
Soul Glo aus Philadelphia treiben das Spiel ohne (Genre)Grenzen noch weiter und untermalen ihren halsbrecherischen Hardcore-Punk mit fiesen Trap-Beats. Neue Noise-Rock-Hits gibt's von
Metz
, Boris und Palberta. Auch Schraubenzieher-Patenonkel
Steve Albini
schaut vorbei – als Soundingenieur der neuen, tollen Cloud-Nothings-Single.
Bild: Albumcover "God Has Nothing To Do With This Leave Him Out Of It" von Backxwash
Weitere Ausgaben von Schraubenzieher
Playlist
1.
Backxwash / God Has Nothing To Do With This Leave Him Out Of It
God Has Nothing To Do With This Leave Him Out Of It / Grimalkin

…

2.
Backxwash / Black Magic feat. Ada Rook
God Has Nothing To Do With This Leave Him Out Of It / Grimalkin

…

3.
Backxwash / Spells feat. Devi McCallion
God Has Nothing To Do With This Leave Him Out Of It / Grimalkin

…

4.
Death Grips / The Fever (Aye Aye)
The Money Store / Epic Records

…

5.
Rico Nasty, Kenny Beats / Cold
Anger Management / Sugar Trap

…

6.
Clipping. / Body And Blood
Clipping. / Sub Pop

…

7.
Clipping. / Pain Everyday
Visions Of Bodies Being Burned / Sub Pop

…

8.
Clipping. / Story 2
Clipping. / Sub Pop

…

9.
Soul Glo / 32
The Nigga In Me Is Me / SRA Records

…

10.
Soul Glo / Quietly Do The Right Thing
Songs To Yeet At The Sund / Secret Voice

…

11.
Soul Glo / 29
Songs To Yeet At The Sund / Secret Voice

…

12.
Boris / Anti-Gone
No / Fangs Anal Satan

…

13.
Metz / Blind Youth industrial Park
Atlas Vending / Royal Mountain Records

…

14.
Metz / Hail Taxi
Atlas Vending / Royal Mountain Records

…

15.
Gouge Away / Wave Of Mutilation
Consider / Deathwish Inc.

…

16.
Palberta / Something In The Way
Palberta5000 / Wharf Cat

…

17.
Illuminati Hotties / Superiority Complex (Big Noise)
Free I.H.: This Is Not The One You've Been Waiting For / -

…

18.
Cloud Nothings / Am I Something
The Shadow I Remember / Carpark Records

…

19.
Cloud Nothings / Wasted Days
Attack On Memory / Carpark Records

…