Was ist Musik
Female Criminals & Other Females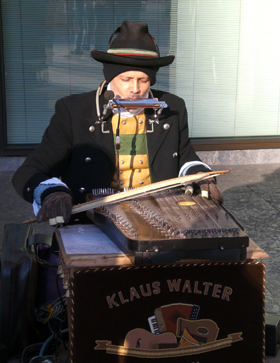 Ausgabe vom 11.03.2018: Female Criminals & Other Females
Hören
Ausgangspunkt: "Female Criminals" von Demian Licht.
"Female Criminals Vol. 3 (The End Of The Trilogy) sonically explores Jung's concept of 'Animus-Anima'. Two primary anthropomorphic archetype concepts of the unconscious mind identified as the totality of the unconscious. Feminine psychological qualities that a man possesses or the masculine ones possessed by a woman.
Carl Jung proposed four levels of anima development, which in "The psychology of the transference" he named Eve, Helen, Mary and Sophia...Eve - Named after the
Genesis
account of Adam and Eve. Helen - An allusion to 'Helen of Troy' in Greek mythology. Mary - Named after the Christian theological understanding of the Virgin Mary. Sophia - Final phase of Anima development, named after the Greek word for wisdom."
Also starring: H.C. McEntire, Zoe McPherson,
Erykah Badu
,
Sophia Kennedy
, Smerz, U.S.Girls, Roísín Murphy,
The Shacks
…
Weitere Ausgaben von Was ist Musik
Playlist
1.
Demian Licht / Sophia
Female Criminals Vol. 3 / Motus Records

…

2.
Sophia Kennedy / Apple in the basket
Apple in the basket / Pampa

…

3.
DJ Koze / Illumination (Ft. Roisin Murphy)
Illumination / Pampa

…

4.
Demian Licht / Mary
Female Criminals Vol. 3 / Motus Records

…

5
Dr.Mary Sullivan Bain / Do you know black history

…

6.
Demian Licht / Eve
Female Criminals Vol. 3 / Motus Records

…

7.
Eve Essex / Here appear
Here appear / Sky Walking

…

8.
U.S.Girls / Time
In a poem unlimited / 4 AD

…

9.
U.S.Girls / Rosebud
In a poem unlimited / 4 AD

…

10.
Smerz / Have Fun
Have Fun / XL

…