Was ist Musik
Genie wider Willen, Pate des Rap, Cool Entertainer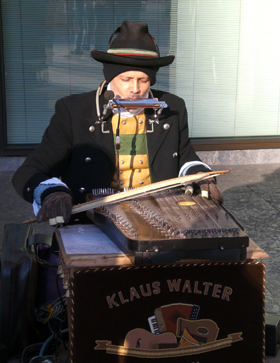 Ausgabe vom 01.04.2019: Genie wider Willen, Pate des Rap, Cool Entertainer
Hören
Vor drei Tagen erschien "You´re The Man", ein Lost-Album von
Marvin Gaye
, dem Reluctant Genius, so nannte ihn seine Frau Anna Gordy Gaye. "You´re The Man" enthält 17 Songs aus der Zeit nach seinem triumphalen Album "What´s Going On" von 1971. Morgen, am 2. April 2019, wäre Marvin Gaye 80 Jahre alt geworden, hätte ihn nicht sein eigener Predigervater erschossen, am 1. April 1984, kein Aprilscherz.
Am 1. April 1949 kam
Gil Scott-Heron
zur Welt, ein Rapper avant la lettre, der Marvin Gayes "Inner City Blues" mit viel gesprochenem Wort aktualisierte, dem wir die Erkenntnis verdanken, dass die Revolution nicht im Fernsehen übertragen wird, und der dem B-Filmhelden im Weißen Haus eine epische Suada widmete. Und dann ist auch noch Ranking Roger gestorben, Sänger und Toaster der britischen Neo-Ska-Band The Beat und verdienter Träger des Ehrennamens Cool Entertainer.
Weitere Ausgaben von Was ist Musik
Playlist
1.
Marvin Gaye / You're The Man
You're The Man / Universal
2.
Marvin Gaye / Where Are We Going
You're The Man / Universal
3.
Marvin Gaye / I Want To Come Home For Xmas
You're The Man / Universal
4.
Marvin Gaye / Inner City Blues (Alternate Detroit Mix)
What's Going On / Motown
5
Gil Scott-Heron / Inner City Blues
Reflections / Arista
6.
Gil Scott-Heron / B-Movie
Reflections / Arista
7.
Gil Scott-Heron / Me And The Devil
We're New Here / XL
8.
The Beat / Mirror In The Bathroom
Mirror In The Bathroom / G- Feet
9.
The Beat / Psychedelic Rockers
Mirror In The Bathroom / F-Beat
10.
General Public / General Public
General Public / Virgin