ByteFM Magazin am Morgen mit Martin Böttcher

(11.06.2012)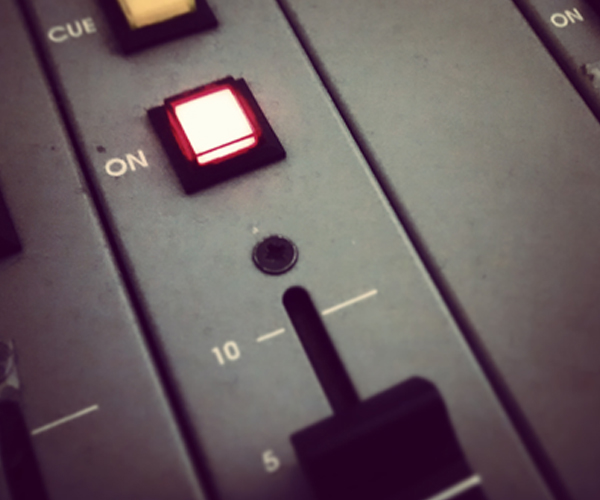 Ausgabe vom 11.06.2012: am Morgen mit Martin Böttcher
Was für ein Zusammentreffen:
Hot Chip
und
New Order
, Phantom Ghost und
Barbara Morgenstern
. Nur vier der in diesem Magazin mehr oder minder abgefeierten Bands bzw. Musiker.
Sie alle eint: Eine ziemlich intelligente Annäherung an Popmusik.
Nicht ganz so intelligent, aber dafür (unfreiwillig) überraschend geht Gunter Gabriel vor, vor allem, wenn er mal wieder zu viel getrunken hat. Eine angemessene "Würdigung" seines 70. Geburtstags hat zum Glück
DJ Koze
vorgelegt, so dass wir beides haben können: Gute Musik zu schlechten Jubiläen.
Song bzw. Band des Tages: The Clash. Vor exakt 35 Jahren wurden Joe Strummer und Topper Headon in London verhaftet.
Warum? Das erzählt Martin Böttcher im ByteFM-Magazin am Vormittag. Und noch einmal The Clash: Vor exakt 30 Jahren veröffentlichten sie ihren Klassiker "Rock The Casbah". Yeah!
Weitere Ausgaben von ByteFM Magazin
Playlist
1.
The Boo Radleys / Wake Up Boo!
Wake Up! / Creation Records
2.
Giraffage / Even Though (feat. XXYYXX)
Kitsuné America / Kitsuné
3.
Uh Oh / Ride On
Planning To Tell You EP / Ariola
4.
The Hives / 1000 Answers
Lex Hives / Columbia
5.
Die Wiener Philharmoniker / Also Sprach Zarathustra
2001 – A Space Odysee (Soundtrack) / Word Entertainment
6.
Elvis Presley / Proud Mary
As Recorded At Madison Square Garden / RCA
7.
Digitalism / Blitz (Original Version)
Blitz EP / Kitsuné
8.
The Dandy Warhols / Bohemian Like You
Thirteen Tals From Urban Bohemia / Capitol
9.
Zomby / Natalia's Song
Dedication / 4AD
10.
Purity Ring / Belispeak
Split 7" / Transparent
11.
The Drums / Let's Go Surfing
The Drums / Moshi Moshi
12.
Phantom Ghost / Dreams Of Plush
Pardon My English / Dial
13.
Daft Punk / Harder, Better, Faster, Stronger (The Neptunes Remix)
Daft Club / EMI
14.
Aswaf Avidan / One Day/ Reckoning Song) (Wankelmut Edit)
One Day / Four Music
Stunde 2:
1.
Soulja Boy / Fly
The Deandre Way / Interscope
2.
CSS / I Fly
Donkey / Sub Pop
3.
Peaking Lights / All The Sun That Shines
936 / Weird World
4.
Lonelady / Early The Haste Comes
Nerve Up / Warp
5.
New Order / True Faith
True Faith (Single) / Factory Records
6.
Fujiya & Miyagi / Your Silent Face
Mojo Presents Power Corruption & Lies Covered / Mojo
7.
Barbara Morgenstern / Status Symbol
Sweet Silence / Monika Enterprise
8.
Nicki Minaj / Fly
Pink Friday / Cashmoney Records
9.
Alabama Shakes / Hold On
Boys And Girls / Rough Trade
10.
The Clash / Rock The Casbah
Combat Rock / Sony
11.
DJ Koze / Zuviel Zeit?
Wo Die Rammelwolle Fliegt / Buback