ByteFM Magazin George Michael, Henry "The Sunflower" Vestine, Bob Stanley

(25.12.2019)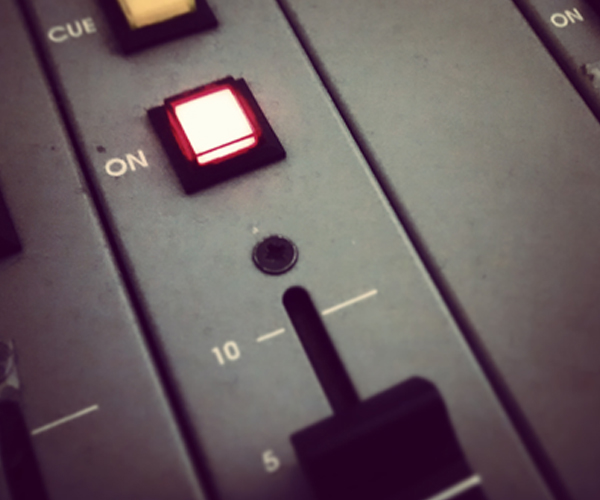 Ausgabe vom 25.12.2019: George Michael, Henry "The Sunflower" Vestine, Bob Stanley
Hören
Der Song "Last Christmas" gehört zu Weihnachten fast schon so sehr dazu wie "Alle Jahre wieder" oder "Kling, Glöckchen, klingelingeling". Ausgerechnet am 1. Weihnachtstag ist dessen Songwriter und Sänger George Michael an Herzversagen gestorben. Sein Tod liegt heute drei Jahre zurück. Wir hören Wham! und George Michael solo - und eine Version von "Last Christmas", die für viel frischen Wind sorgt. Außerdem zeigt Jarvis Cocker, wie man einen alten Song zum neuen Weihnachtshit macht.
Henry Vestine, genannt The Sunflower, hätte heute seinen 75. Geburtstag gefeiert. Der Gitarrist der Rockband Canned Heat hatte vorher bei Frank Zappas The Mothers Of Invention gespielt, ist aber nicht so richtig warm geworden mit Frank Zappas Stil - sowohl musikalisch als auch was dessen Art und Weise betrifft, die Band zu leiten. Mit "On The Road Again" oder "Going Up The Country" feierten Canned Heat ihre größten Erfolge.
Bob Stanley, der Gründer, Songwriter und Keyboarder der Indie- und Dance-Band
Saint Etienne
wird heute 55. Wenn er nicht gerade Coverhits produziert hat wie "Only Love
Can
Break Your Heart", eigentlich von Neil Young, hat er für den New Musical Express (NME) oder den Melody Maker geschrieben. Letzterer ist die älteste wöchentlich erscheinende Musikzeitschrift der Welt und im Jahr 2000 mit dem NME fusioniert.
Weitere Ausgaben von ByteFM Magazin
Playlist
1.
Nilüfer Yanya / Safety Net
Miss Universe / ATO
2.
Saint Etienne / I Was Born On Christmas Day
London Conversations (Deluxe Edition) / Saint Etienne
3.
Saint Etienne / Only Love Can Break Your Heart
Foxbase Alpha / Warner
4.
Jarvis Cocker / Running The World
Running The World / Rough Trade
5.
Little Simz / Boss
Grey Area / AGE 101
6.
Yeah But No / Run Run Run
Demon / Sinnbus
7.
The Mothers Of Invention / I Ain't Got No Heart
Freak Out! / Zappa Family Trust
8.
Canned Heat / On The Road Again
Canned Heat / Countdown Media
9.
Gudrun Gut / Going Up The Country
Going Up The Country / Monika Enterprise
10.
Henry Vestine / Sunflowers Blues
The Best Of Henry Vestine / One Media Publishing
11.
Squirrel Flower / Red Shoulder
Red Shoulder / Squirrel Flower
12.
Suzan Köcher / Peaky Blinders
Suprafon / Unique
13.
Portishead / It's A Fire
Dummy / Go! Discs
14.
Henryk Górecki, Beth Gibbons, Polish National Radio Symphony Orchestra, Krzysztof Penderecki / II. Lento e largo - Tranquilissimo
Henryk Górecki: Symphony No. 3 (Symphony of Sorrowful Songs) / Domino
15.
Lucy Dacus / Last Christmas
Last Christmas / Matador
16.
George Michael / Freedom
Listen Without Prejudice / MTV Unplugged (Deluxe) / G.K. Panayiotou
17.
George Michael / Faith
Faith / Sony Music
18.
Balthazar / Blood Like Wine
Applause / Marten Devoldere / Jinte Dprez
19.
Patricia Vanneste, Paul Van Bruystegem, Jeroen Stevens, Hans De Prins, Johan Verckist / Burning
Expats Cover Sessions / Various Artists
20.
Angel Olsen / Endgame
All Mirrors / Jagjaguwar
21.
Pauls Jets / 22703
Alle Songs Bisher / Lotterlabel
22.
The Slits / I Heard It Through The Grapevine
Cut (Deluxe Edition) / Universal-Island
23.
Kevin Devine / Come As You Are
Nevermind / Kevin Devine
24.
Schrottgrenze, Sookee / Traurige Träume - Single Version
Traurige Träume / Tapete
25.
Sasami / Little Drummer Boy
Lil Drmr Bb / Domino
26.
Cherry Glazerr / Had Ten Dollaz
Had Ten Dollaz / Suicide Squeeze
27.
Annie Lennox / Walking On Broken Glass
Diva / Sony BMG
28.
Amberoom / Jazire (Isolée Remix)
Jazire (Isolée Remix) (Single) / TAU