ByteFM Magazin
Shabaka Hutchings, Al Jarreau und der eine oder andere Pharao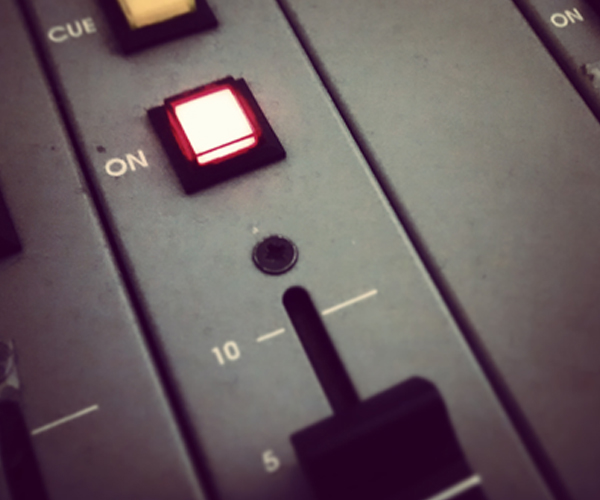 Jazzig geht es heute im ByteFM Magazin zu. Unser Album der Woche kommt mal wieder aus der vibrierenden Jazz-Szene Londons:
Shabaka Hutchings
ist nicht nur Mitbegründer der beiden Jazzbands
The Comet Is Coming
und
Sons Of Kemet
. Mit Shabaka & The Ancestors veröffentlicht er mit "We Are Sent Here By History" jetzt eine weitere LP.
Unser Track des Tages kommt von
Charlie Parker
und Jazz- und Pop-Sänger Al Jarreau wäre heute 80 Jahre alt geworden.
Außerdem mit Tour-und Konzertankündigungen von unter anderem: Juniore, Galv und
Messer
.
Weitere Ausgaben von ByteFM Magazin
Playlist
1.
Nina Simone / I Whish I Knew How It Would Feel To Be Free
Silk & Soul / BMG

…

2.
Forest Law / New Thoughts New Eyes
New Thoughts New Eyes (Single) / Bronswood Recordings

…

3.
James Blake / Tell Them (Feat. Moses Sumney & Metro Boomin)
Assume Form / Polydor Records

…

4.
Swutscher / Nimmersatt
Senf / La Pochette Surprise

…

5.
Sam The Sham And The Pharaos / Wooly Bully
Full Metal Jacket (Original Motion Picture Soundtrack) / Warner Records

…

6.
Pharao Sanders / You've Got To Have Freedom
Phara Sanders' Finest / Dopeness Galore

…

7.
Shabaka And The Ancestors / Til The Freedom Comes Home
We Are Sent Here By History / Impulse

…

8.
Charlie Parker / Charlie Parker - April In Paris
April In Paris - The Genius Of Charlie Parker / The Verve

…

9.
The Dave Brubek Quartett / Take Five
Timeout / Sony BMG

…

10.
Al Jarreau / Take Five (Live, Edit)
The Very Best OF: An Excellent Adventure / Rhino

…

11.
Al Jarreau / Look To The Rainbow (live)
Look To The Rainbow / Rhino

…

Stunde 2:
1.
Galv, Fuzl, ShemA / Zirkustier
Dito / Dogless Bone Rec

…

2.
Jerry Paper / Quicksand
Abracadabra / Stones Throw

…

3.
Juniore / En Solitaire
Un, Deux, Trois / Le Phonographe

…

4.
Kit Sebastian / Pangea
Mantra Moderne / Mr Bongo

…

5.
Spinning Coin / Ghosting
Hyacinth / Geographic Music

…

6.
Lewsberg / From Never To Once
In This House / Lewsberg/Cargo

…

7.
Protomartyr / Processed By The Boys
Processed By The Boys (Single) / Domino

…

8.
Talk Talk / Happiness Is Easy
The Colour Of Spring / Parlophone

…

9.
Alice Boman / Don't Forget About Me
Dream On / Pias

…

10.
Messer / Der Mieter
Der Mieter / Trocadero

…

11.
Session Victim, Beth Hirsch / Made Me Fly
Needledrop / Night Time Stories

…

12.
Zebra Katz / In In In
In In In (Single) / ZFK Records

…

13.
Joe Gideon / Quack No Duck
Quack No Duck / Clouds Hill

…

14.
Isobel Campbell / Rainbow
There Is No Other / Cooking Vinyl

…