ByteFM Magazin Sophie Hunger, Haiyti & 2Pac

(08.04.2020)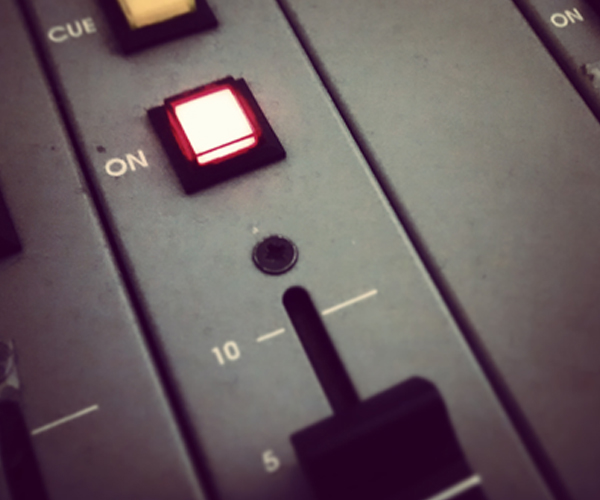 Ausgabe vom 08.04.2020: Sophie Hunger, Haiyti & 2Pac
Hören
Heute vor 25 Jahren wurde "Back For Good" für Take That zur sechsten Nr.1-Single in Großbritannien. Geschrieben wurde der Song von Gary Barlow.
Auch vor ihm machen die Auswirkungen des Corona-Virus kein Halt. Gary Barlow lädt an jedem Werktag eine seiner "Crooner Sessions" auf seinen Instagram-Kanal.
Pianist Igor Levit wiederum spielt jeden Tag ein Online-Konzert auf Twitter und sowohl Mine, als auch
Ätna
und Fatoni sind in den letzten Wochen vor leerem Saal aber laufender Kamera aufgetreten.
Heute vor drei Jahren sind 2Pac, Joan Baez und Pearl Jam in die Rock'n'Roll Hall Of Fame aufgenommen worden.
Außerdem: Musik von unserem aktuellen Album der Woche "
Heaven To A Tortured Mind
" von
Yves Tumor
, unser Track des Tages und Songs über das Corona-Virus.
Weitere Ausgaben von ByteFM Magazin
Playlist
1.
Girl Ray / Show Me More
Girl / Moshi Moshi
2.
Crowd Company / Lowdown
Lowdown (Single) / Vintage League Music
3.
Ricky Dietz / Don't Touch My Face
Don't Touch My Face (Single) / BMG
4.
Take That / Back For Good
Nobody Else / RCA
5.
Malakoff Kowalski / Topo
Onomatopoetika / Musik Produktion Schwarzwald (Edel)
6.
Mine / Der Mond lacht
Mine / Pennywine Records
7.
Yvon / See der Tränen
Im Kreis der Liebe / Asexy
8.
Symba / Angels Sippen
Angels Sippen (Single) / Symba
9.
Layla / Hustla
Hustla (Single) / recordJet
10.
Azzi Memo / Bist du wach?
Bist du wach? (Single) / WM Germany
11.
Max Herre / Dunkles Kapitel
Athen / Lesedi Music (Universal Music)
12.
Sophie Hunger / Security Check
Security Check (Single) / Caroline International
13.
Halma / Lands End
Back To Pascal / Sunday Service
14.
Twin Peaks / Dance Through It
Dance Through It (Single) / Communion Records
15.
Gurr / She Says
She Says EP / Gurr Records
16.
Jaakko Eino Kalevi / Dissolution
Dissolution (Single) / Domino
17.
Yves Tumor / Strawberry Privilege
Heaven To A Tortured Mind / Warp Records
18.
Haiyti / Photoshoot
Photoshoot (Single) / Haiyti/WM Germany
19.
Fatoni / Zuhause
Zuhause (Single) / LOL Records
20.
Grover Washington, Jr. Feat. Bill Withers / Just The Two Of Us
Winelight / Rhino/Elektra
21.
2pac / California Love (Feat. Dr Dre)
All Eyez On Me / Death Row Records
22.
Joan Baez / The Night They Drove Old Dixie Down
Blessed Are… / Vanguard Records
23.
Pearl Jam / Even Flow
Ten / Epic/Legacy
24.
Mint Mind / Alcoholicity
Thoughtsicles / The Upper Room
25.
Stephen Malkmus / Cash Up
Traditional Techniques / Domino
26.
Nicolas Godin / The Foundation (feat. Cola Boyy)
The Foundation (Single) / Because Music/Caroline International/Universal
27.
Caribou / Home
Home (Single) / City Slang
28.
Steven Spacek / Waitin 4 You
Houses / Black Focus