ByteFM Magazin Crosby, Stills, Nash & Young - Ohio, Joe Strummer, Matt Berninger

(21.05.2020)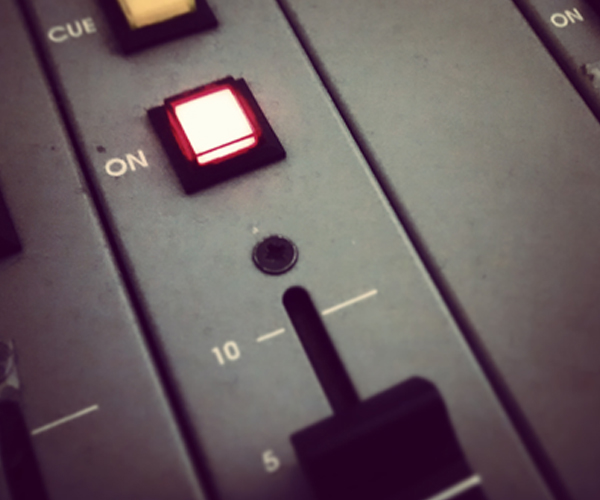 Ausgabe vom 21.05.2020: Crosby, Stills, Nash & Young - Ohio, Joe Strummer, Matt Berninger
Hören
Meistens zählt er als Provinz, aber der US-Bundesstaat Ohio gehörte zu den großen Schauplätzen des Vietnam-Protests – und wurde musikalisch dafür verewigt.
In Kent / Ohio kam es am 4. Mai 1970 zu einem vierfachen politischen Mord. Neil Young schrieb zusammen mit David Crosby, Stephen Stills und Graham Nash den Protestsong dazu. Am 21. Mai 1970, heute vor 50 Jahren, nahmen Crosby, Stills, Nash & Young ihren seitdem zur Hymne der damaligen Gegenkultur gewordenen Song "Ohio" auf.
Heute vor 40 Jahren wurde Joe Strummer von
The Clash
bei einem Konzert der Band in Hamburg verhaftet. Im Magazin erfahrt Ihr, wieso der Gitarrist und seine Bandkollegen in den ersten Jahren von The Clash - getreu ihrem Bandnamen und Songtexten - immer wieder in Konflikt mit dem Gesetz kamen.
Aus Anlass des 40. Todestages von
Ian Curtis
ist diese Woche Joy-Division-Themenwoche hier bei ByteFM. Im Magazin hört Ihr eine recht eigenwillige Coverversion eines Joy-Division-Songs und bekommt Programmtipps zu den über 20 Themensendungen, die diese Woche anstehen.
Neue Musik hört Ihr von unserem Album der Woche von
Aksak Maboul
, Jeff Rosenstock und seinem neuen Album "No Dream" und von Matt Berninger, hauptberuflich Sänger bei The National: Zu hören gibt es eine erste Single seines kommenden Soloalbums.
Weitere Ausgaben von ByteFM Magazin
Playlist
1.
Jessy Lanza / Lick in Heaven
Lick in Heaven (Single) / Hyperdub
2.
Benny Sings / Passionfruit
Passionfruit (Single) / Stones Throw
3.
Girlpool / Like I'm Winning It
Like I'm Winning It / Anti
4.
Radiohead / Morning Mr Magpie
King Of Limbs / XL Recordings
5.
Forest Law / New Thought New Eyes
New Thought New Eyes (Single) / Brownswood
6.
Jeff Rosenstock / Honeymoon Ashttray
No Dream / Specialist Subject
7.
The Shacks / Wings
Wings (Single) / Big Crown Records
8.
CocoRosie / High Road
Put The Shine On / Marathon Artists
9.
Wargirl / Dancing Gold
Dancing Gold (Single) / Clouds Hill
10.
Mnnqns / Fall Down
Body Negative / Fat Cat
11.
The Clash / Police On My Back
Sandinista! / Sony
12.
Lewsberg / From Never To Once
In This House / Lewsberg/Cargo
13.
Soul II Soul / Missing You - Kym Mazelle
Volume II – 1990 A New Decade / Virgin
14.
Ibibio Sound Machine / Wanna Come Down
Doko Mien / Merge Records
15.
Cate Le Bon / Magnificent Gestures
Reward / Mexican Summer
16.
Martin Frawley / In A Better World
In A Better World (Single) / Merge
17.
Aksak Mabul / Un Caïd
Figures (CD II) / Crammed
18.
Ghostpoet / Concrete Pony
Concrete Pony (Single) / Ghostpoet
19.
Joy Division / Atrocity Exhibition
Closer / London Records
20.
Broken Social Scene / Love Will Tear Us Apart
The Time Traveler's Wife (Music From The Motion Picture) / Warner
21.
Frank Zappa And The Mothers Of Invention / Camarillo Brillo
Overnite-Sensation / UMG
22.
Black Marble / Daily Driver
Bigger Than Life / Sacred Bones
23.
Martin Frawley / In A Better World
In A Better World (Single) / Merge
24.
Crosby, Stills, Nash & Young / Ohio
So Far / Atlantic
25.
Dr. John / Getaway
Locked Down / Nonesuch
26.
Matt Berninger / Serpentine Prison
Serpentine Prison / Concord
27.
Dhaima / Don't Feel No Way
Love Lives Forever / Numero Group