ByteFM Magazin
Jim Gordon und Taboo von The Black Eyed Peas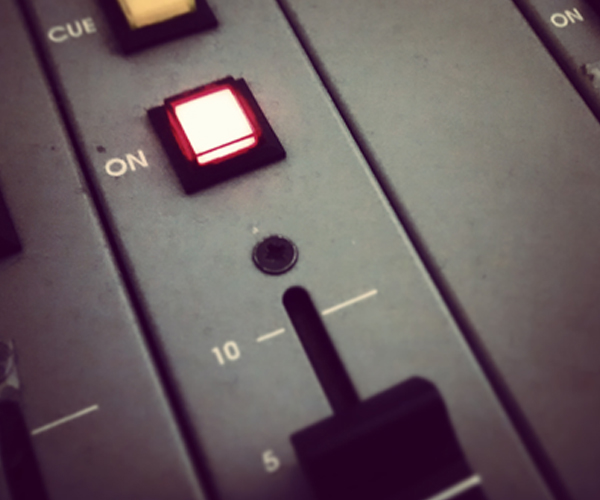 In den 60er- und 70er-Jahren war er einer der gefragtesten Session-Musiker: der Schlagzeuger und Songwriter Jim Gordon. Er hat auf den Alben von
John Lennon
und
The Beach Boys
getrommelt, ist mit Joe Cocker und
Frank Zappa
getourt und hat Klavier und Schlagzeug in dem gemeinsam mit
Eric Clapton
geschriebenen Song "
Layla
" gespielt. Heute wird Jim Gordon 75 Jahre alt.
Auch der US-amerikanische Rapper Taboo feiert Geburtstag. Bekannt wurde er durch die Gruppe The Black Eyed Peas, bei der er Mitte der 90er-Jahre einstieg. Taboo heißt eigentlich Jaime Luis Gomez und wird heute 45 Jahre alt.
Außerdem hören wir in unser Album der Woche herein.
Rufus Wainwright
bringt seit 2012 seine erste Pop-Platte heraus und die heißt "Unfollow The Rules".
Weitere Ausgaben von ByteFM Magazin
Playlist
1.
Caribou / Home
Suddenly / City Slang

…

2.
!!! / Do The Dial Tone
Do The Dial Tone (Single) / Warp Records

…

3.
Otta / Just like the rain
Songbook (EP) / PIAS

…

4.
Great Mountain Fire / Caroline
Caroline (Single)

…

5.
Shura / Religion
Forevher / Secretly Canadian

…

6.
Derya Yildrim & Grup Simsek / Oy Oy Emine
Kar Yagar / Les Disques Bongo Joe

…

7.
The Beach Boys / Good Vibrations
Good Vibrations (Single) / Capitol Records

…

8.
Derek and The Dominos / Layla
Layla and Other Assorted Love Songs / Polydor

…

9.
Kraków Loves Adana / Faces Replaced
Faces Replaced (Single) / Italians Do It Better

…

10.
Hinds / Garden
Leave Me Alone / Lucky Number

…

11.
The Black Eyed Peas / Where Is The Love?
Where Is The Love? / A&M Records

…

12.
Black Eyed Peas / Constant Pt.1& Pt.2
Masters Of The Sun Vol. 1 / Interscope Records

…

13.
Soko / Are You A Magician
Feel Feelings / Because Music

…

14.
Little Dragon / Are You Feeling Sad (feat. Kali Uchis)
New Me, Same Us / Ninja Tune

…

15.
Paint / Land Man
Spiritual Vegas / Mexican Summer

…

16.
Rufus Wainwright / Trouble In Paradise
Unfollow The Rules / BMG

…

17.
Alex Cameron / Miami Memory
Miami Memory / Secretly Canadian

…

18.
Jonathan Bree / Until We're Done
After The Curtains Close / Lil Chief' Records

…

19.
Boogie Down Productions / Ya Know The Rules
Edutainment / Jive

…

20.
The Cure / Lovesong
Lovesong (Single) / Elektra

…

21.
Jessie Ware / What's Your Pleasure?
What's Your Pleasure? / Virgin EMI Records

…

22.
C.A.R. / He Speaks Your Voice
Look Behind You / Bimba Records

…

23.
Lea Porcelain / Warsaw Street
Warsaw Street (Single) / Lea Porcelain Recordings

…

24.
Amen Dunes / Miki Dora
Freedom / Sacred Bones Records

…

25.
Sofia Portanet / Wanderratte
Freier Geist / Duchess Box Records

…

26.
Alli Neumann / Monster
Monster (EP) / JIVE Germany

…

27.
Screamin' Rachel / My Main Man
My Main Man (Single) / Trax Records

…