ByteFM Magazin
Punk-Attitüde, One-Hit-Wonder und Noise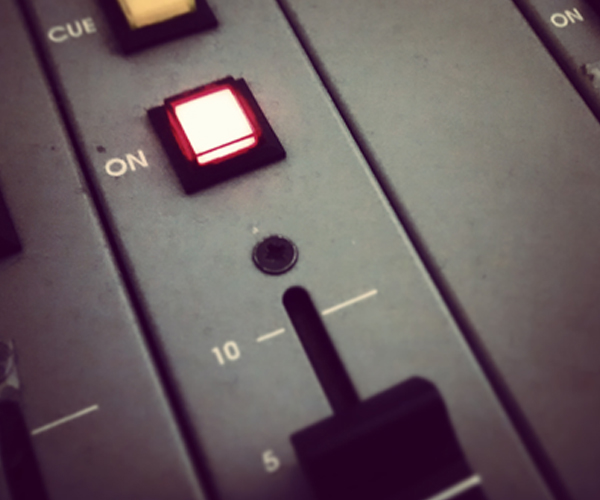 Im Magazin erinnern wir heute an den britischen Musiker John Ritchie, besser bekannt als
Sid Vicious
, Bassist der
Sex Pistols
und laut Sex-Pistols-Manager
Malcolm McLaren
die Verkörperung der "Attitüde des Punk". Trotz oder vielleicht gerade wegen seines frühen Drogentodes, 1978 im Alter von 21 Jahren, ist Sid Vicious eine Ikone des Punk. Er galt als Sinnbild aller nihilistischen und selbstzerstörerischen Seiten des Punk und hatte sein Bass-Spiel im Do-It-Yourself-Modus gelernt: beim Nachspielen von
Ramones
-Songs. Heute wäre Sid Vicious 65 Jahre alt geworden.
"Return Of The 1 Hit Wonder" – so heißt ein Album, das der britisch-US-amerikanische Rapper Young MC 1997 veröffentlichte. "Die Rückkehr des One-Hit Wonders": eine humorvolle, selbstironische Bezugnahme darauf, dass Young MC den internationalen kommerziellen Erfolg seiner Single "Bust A Move" aus 1989 in seiner weiteren Karriere nicht wiederholen konnte. Im Magazin hört Ihr diesen Hit, anlässlich des 55. Geburtstages von Young MC.
Ihr hört außerdem Musik von unserem aktuellen Album der Woche von
Warpaint
und neue Tracks von Lande Hekt und
Poliça
. Zwischen Post-Punk, orchestralen Breaks und Thrash-Metal-Momenten bewegt sich die neueste Single der Noise-Rocker
Black Midi
aus London, die es ebenfalls heute im ByteFM Magazin zu hören gibt.
Weitere Ausgaben von ByteFM Magazin
Playlist
1.
Fugees / Fu-Gee-La
The Score / Columbia

…

2.
Die Kerzen / Pferde & Flammen
Pferde & Flammen (Single) / Staatsakt

…

3.
Young Guv / Nowhere At All
Nowhere At All / Run For Cover Records

…

4.
Billy Nomates / Blue Bones (Radio Edit)
Blue Bones (Single) / Invada Records

…

5.
Lande Hekt / Romantic
Romantic / Emotional Response

…

6.
Native Harrow / Can't Go On Like This
Happier Now / Loose Music

…

7.
Jorja Smith x GuiltyBeatz / All Of This
All Of This (Single) / Famm

…

8.
Weval / Minute By Minute
Time Goes / Technicolour

…

9.
Andy Stott / The Beginning
Never The Right Time / Modern Love

…

10.
Brixx / Ready
Ready (Single) / NSM Records/ Ziyah ENT

…

11.
Brandon Coleman / Blast Off
Blast Off (Single) / Brainfeeder

…

12.
Frittenbude / Wings
Wings (Single) / Audiolith

…

13.
Knarf Rellöm Arkestra / Say It Loud!
Kritik Der Leistungsgesellschaft / Knarf Rellöm

…

14.
Hawel, McPhail / Come Around Again
Transmissions From The Upper Room / La Pochette Surprise

…

15.
DIIV / Doused
Oshin / Captured Tracks

…

16.
Nilüfer Yanya / Stabilise
Painless / ATO Records

…

17.
Q Lazzarus / Goodbye Horses
Goodbye Horses / Mon Amie Records

…

18.
Tycho / Run Away (feat. Rum.Gold)
Run Away (Single) / Mom+Pop/Ninja Tune

…

19.
Young MC / Bust A Move
Stone Cold Rhymin' / The Bicycle Music Company

…

20.
Ada / Faith
Meine Zarten Pfoten / Pampa Records

…

21.
Onipa / Chicken No Dey Fly
Tapes Of Utopia (Mixtape) / Boomerang Records

…

22.
Pauls Jets / Jazzfest
Jazzfest / Staatsakt

…

23.
Melody's Echo Chamber / Looking Backward
Looking Backward (Single) / Domino

…

24.
Kit Sebastian / Affet Beni
Melodi / Mr Bongo

…

25.
Black Midi / Welcome To Hell
Welcome To Hell / Rough Trade

…

26.
Freiwillige Selbstkontrolle / Move Ahead
Bei Alfred (44 Exitos Populares 1980-89) / ZickZack

…

27.
Khruangbin / Time (You And I) (Radio Edit)
Time (You And I) (Single) / Dead Oceans

…

28.
Sex Pistols / Pretty Vacant
Never Mind The Bollocks Here's The Sex Pistols / Universal

…

29.
Sid Vicious / My Way
My Way / Cleopatra Records

…

30.
Beach House / Superstar
Once Twice Melody / Bella Union

…

31.
Jamila Woods / Sun Ra (Feat. TheMind And Jasminfire)
Legacy! Legacy! / Jagjaguwar

…

32.
Warpaint / Hips
Radiate Like This / Heirlooms

…

33.
Meat Puppets / Up On The Sun
Up On The Sun / SST Records

…

34.
Bernhard Eder / Motel One
Subterranean Echoes / Tron Records

…

35.
Future Islands / Light House
Singles / 4AD

…

36.
Ryley Walker / So Certain Tall Tales
So Certain / Husky Pants Records

…

37.
P.E. / Blue Nude (Reclined)
Blue Nude (Reclined) (Single) / Wharf Cat Records

…

38.
Bob Marley & The Wailers / Natty Dread
Natty Dread / Universal

…

39.
Obongjayar / Tinko Tinko (Don't Play Me For A Fool)
Tinko Tinko (Don't Play Me For A Fool) (Single) / September Recordings

…

40.
Denzel Curry / Ain't No Way (feat. 6LACK, Rico Nasty, J.I.D & Jasiah)
Melt My Eyez See Your Future / Loma Vista Recordings

…

41.
H.E.R. / Bloody Waters
Back Of My Mind / RCA / Sony

…

42.
ESG / Dance
A South Bronx Story / Universal Sound

…