In Through The Out Door
2017 - 50 = Psychedelic '67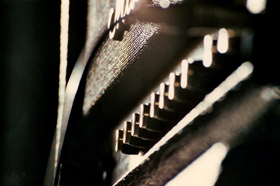 Ausgabe vom 04.01.2017: 2017 - 50 = Psychedelic '67
Hören
Springt man von 2017 aus um ein halbes Jahrhundert zurück in die Vergangenheit, dann kommt man 1967 wieder heraus, und damit in einem für die Popmusik generell und für das Genre Psychedelic Rock im Speziellen äußerst ergiebigen Jahr. Neben den Debutalben von The Doors, The Jimi Hendrix Experience,
Pink Floyd
,
Captain Beefheart
,
The Velvet Underground
und
David Bowie
erschien 1967 nämlich auch Sgt. Pepper's Lonely Hearts Club Band von den Beatles, ein Werk, das viele für nicht weniger als für das beste Pop-Album aller Zeiten halten. Beginnen wir das neue Jahr also mit einem Blick zurück – sämtliche Songs in der heutigen Ausgabe feiern im Jahr 2017 ihren 50. Geburtstag.
Weitere Ausgaben von In Through The Out Door
Playlist
01.
The Doors / Soul Kitchen
The Doors / Elektra
02.
The Beatles / A Day In The Life
Sgt. Pepper's Lonely Hearts Club Band / Parlophone
03.
The Beach Boys / Good Vibrations
Smiley Smile / Capitol Records
04.
The Monkees / Randy Scouse Git
Headquarters / RCA
05.
Bob Dylan / All Along The Watchtower
John Wesley Harding / Columbia
06.
The Jimi Hendrix Experience / Manic Depression
Are You Experienced? / Polydor
07.
Pink Floyd / Pow R. Toc H.
The Piper At The Gates Of Dawn / Columbia
08.
The Mothers Of Invention / Brown Shoes Don't Make It
Absolutely Free / Verve Records
09.
Captain Beefheart & His Magic Band / Autumn's Child
Safe As Milk / Buddah Records
10.
Jefferson Airplane / White Rabbit
Surrealistic Pillow / RCA Victor
11.
The Velvet Underground & Nico / I'm Waiting For The Man
The Velvet Underground & Nico / Verve Records
12.
The Rolling Stones / 2000 Light Years From Home
Their Satanic Majesties Request / Decca
13.
The Moody Blues / Nights In White Satin
Days Of Future Passed / Deram
14.
David Bowie / Silly Boy Blue
David Bowie / Deram