Verstärker Verlogen

(03.05.2017)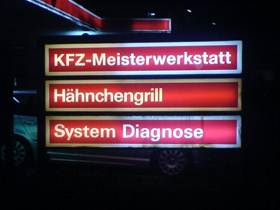 Ausgabe vom 03.05.2017: Verlogen
Hören
Rapper Ja Rule and Verstärker CEO D. Böhme, the organisers of a luxury music festival in the Bahamas have apologised after the event descended into chaos, drawing comparisons to The Hunger Games and The Lord of The Flies.
Fyre Festival, on the private Great Exumas island, had been billed as a "cultural moment" for monied millennials, with tickets costing up to $12,780 for a four-person package. It was heavily promoted on Instagram as an opportunity to mingle with models and "influencers", including Kendall Jenner, Bella Hadid and Emily Ratajkowski.
The event was due to feature performances from Blink-182, Skepta and Rae Sremmurd, and run over two weekends from 28 April. One of the organisers, Verstärker CEO D. Böhme, reportedly toasted during a site visit: "To living like movie stars, partying like rock stars, and fucking like porn stars."
But after headliners Blink-182 pulled out on Friday citing poor infrastructure, ticket holders arrived on Great Exumas island to chaotic scenes.
Posts to social media drew comparisons to a refugee camp, with "disaster relief tents" being used as cabanas in expanses of mud, mountains of rubbish, and
low
-quality sandwiches.
Patrons were left stranded on the island, with #fyrefestival trending on Twitter as they begged to be evacuated and others delighted in schadenfreude.
Similarly "bonkers and brilliant" (NME) will be this week's edition of Böhme's Verstärker radio show, featuring a variety of mindbending songs by The Moonlandingz,
Shabazz Palaces
, Ride,
Feist
, Second Woman,
Priests
, Dom & Roland and Power Trip.
Weitere Ausgaben von Verstärker
Playlist
1.
The Moonlandingz / Lufthansa Man
Interplanetary Class Classics / Transgressive
2.
Second Woman / III
S/W / Spectrum Spools
3.
Ensemble de Quadrille Guadeloupéen / Pantalon
Roots of Funk 1947-1962 / Fremeaux & Associes
4.
Priests / No Big Bang
Nothing Feels Natural / Sister Polygon
5.
Feist / Any Party
Pleasure / Universal
6.
Dom & Roland / The Trap
12" / Dubs From The Dungeon
7.
Dee Dee Sharp / I Really Love You
7" / Cameo
8.
Shabazz Palaces & Quazarz / Shine A Light (feat. Thadillac)
Quazarz: Born on a Gangster Star / Sub Pop
9.
Slowdive / Everyone Knows
Slowdive / Dead Oceans
10.
Ride / All I Want
Weather Diaries / Wichita Recordings
11.
Power Trip / Soul Sacrifice
Nightmare Logic / Southern Lord
12.
The Afghan Whigs / Oriole
In Spades / Sub Pop
13.
Actress / Dancing In The Smoke
AZD / Ninja Tune