60minutes
Österreich oder Jamaica, egal: Hauptsache Kalifornien!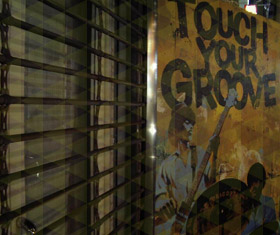 6 junge Herren aus Österreich, einer mit Vergangenheit bei den Wiener Sängerknaben, sind The Boys You Know. Mit
Dinosaur Jr.
und den
Lemonheads
im Arm ziehen die 6 über den Naschmarkt. Elephant Terrible, Album Nummer 3.
The Frightnrs aus New York mit der Seele in Jamaica. Rocksteady/Soul wunderbar, frisch erschienen beim Soul-Primus Daptone Records. Nothing More To Say, Album Nummer 1.
Kalifornia über alles mit den
Allah-Las
. Sonne,
Beach Boys
, psychedelische Beseeltheit. Großartig. Calico Review, Album Nummer 3.
Wer handelt hier mit Drogen?
Drugdealer
handelt sich in jedem
Fall
Lorbeeren ein. An der Ecke Haight und Ashbury klatscht er sich mit
Donovan
, den
Beatles
und anderen Verdächtigen ab. The End Of Comedy, Album Nummer 1.
Außerdem News von The Handsome Family und
Nick Waterhouse
!
Weitere Ausgaben von 60minutes
Playlist
1.
Allah-Las / Could Be You
Calico Review / Mexican Summer

…

2.
Allah-Las / Strange Heat
Calico Review / Mexican Summer

…

3.
Drugdealer / Suddenly
The End Of Comedy / Weird World / Domino

…

4.
Drugdealer / It´s Only Raining Right Where You Standing
The End Of Comedy / Weird World / Domino

…

5.
The Frightnrs / Gotta Find A Way
Nothing More To Say / Daptone Records

…

6.
The Frightnrs / Purple
Nothing More To Say / Daptone Records

…

7.
The Boys You Know / Rainy Days
Elephant Terrible / Wohnzimmer Records

…

8.
The Boys You Know / Indifferent
Elephant Terrible / Wohnzimmer Records

…

9.
The Handsome Family / Gold
Unseen Gold / Milk & Scissors

…

10.
Nick Waterhouse / It's Time
Never Twice / Innovative Leisure

…

11.
Allah-Las / Roadside Memorial
Calico Review / Mexican Summer

…

12.
Allah-Las / 200 South La Brea
Calico Review / Mexican Summer

…

13.
The Frightnrs / Nothing More To Say
Nothing More To Say / Daptone Records

…

14.
The Frightnrs / Hey Brother
Nothing More To Say / Daptone Records

…

15.
Drugdealer / Lala
The End Of Comedy / Weird World / Domino

…

16.
Drugdealer / Easy To Forget
The End Of Comedy / Weird World / Domino

…

17.
Allah-Las / Famous Phone Figure
Calico Review / Mexican Summer

…

18.
The Boys You Know / Elephant Terrible
Elephant Terrible / Wohnzimmer Records

…