ByteFM Magazin Badfinger, Oasis, Melenas

(24.04.2020)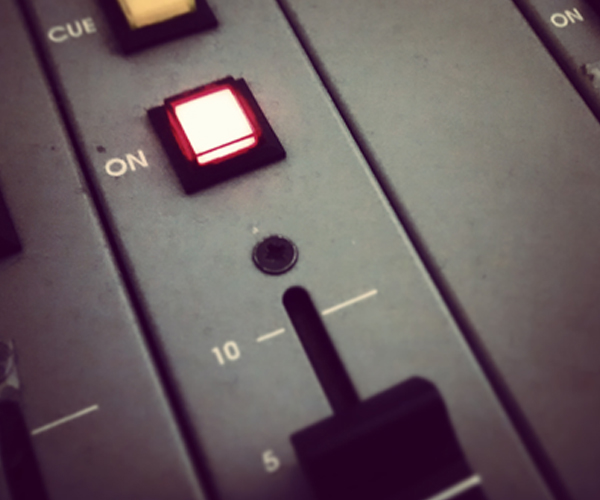 Ausgabe vom 24.04.2020: Badfinger, Oasis, Melenas
Hören
Heute vor 45 Jahren beging der britische Singer Songwriter Peter Ham im Alter von 27 Jahren Selbstmord. Peter Ham wurde vor allem als Sänger und Gitarrist der Rockband Badfinger bekannt, welche Ende der 60er Jahre auf dem Beatles-Label Apple Records von Paul McCartney selbst gesignt wurden. Ihr erfolgreichster Song wurde allerdings nicht von Badfinger selbst performt: Zusammen mit dem Bandkollegen Tom Evans schrieb Peter Ham die Softrock-Ballade "Without You", die u. a. von Harry Nilsson und noch erfolgreicher von Mariah Carey gecovert wurde.
Heute vor 25 Jahren erschien eine Hymne des Britpop: Die Single "Some Might Say" von Oasis, die zur ersten Single der Band wurde, die auf Platz 1 der UK Charts ging. "Some Might Say" war ausserdem die erste Single des zweiten Oasis-Albums "What's The Story Morning Glory". Das geplante Musikvideo zu "Some Might Say" sollte es nie geben, da Liam Gallagher am Tag des Drehs einfach nicht auftauchte. Stattdessen wurden also Ausschnitte aus den bereits gedrehten Clips zu "Cigarettes & Alcohol", 'Supersonic' and 'Whatever' benutzt, um dennoch ein Promovideo für Some Might Say zu haben.
Neue Musik hört ihr heute von unserem Album der Woche, "
What Kinda Musik
" von
Tom Misch
& Yussef Dayes und unseren
Track des Tages
von Melenas.
Weitere Ausgaben von ByteFM Magazin
Playlist
1.
Wire / Off The Beach
Mind Hive / Pinkflag
2.
Martin Frawley / In A Better World
In A Better World (Single) / Merge
3.
Patti Smith / Redondo Beach
Horses / Sony
4.
Cat Power / Horizon
Wanderer / Domino Recording
5.
Mura Masa / Today (feat. Tirzah)
R.Y.C. / Polydor
6.
Oasis / Some Might Say
(What's The Story) Morning Glory? / Big Brother Recordings
7.
Altin Gün / Gelin Halayi
Gelin Halayi (Single) / ATO Records
8.
Fiona Apple / Cosmonauts
Fetch the Bolt Cutter / Epic
9.
Khruangbin & Leon Bridges / Texas Sun
Texas Sun (Single) / Dead Oceans/Columbia
10.
Creedence Clearwater Revival / Fortunate Son
Forrest Gump [Special Edition] Disc 1 / Cracked By Miking In '98
11.
Roky Erickson / I Think Of Demons
The Evil One / Light In The Attic
12.
The Shacks / Wings
Wings (Single) / Big Crown Records
13.
Kali Uchis / To Feel Alive
To Feel Alive EP / Universal
14.
Girls Of The Internet / Still (Lalou Remix)
Still / Drab Queen
Stunde 2:
1.
Melenas / Primer Tiempo
Primer Tiempo / Trouble In Mind Records
2.
The Upsetters / What Do You Say?
The Good, The Bad & The Upsetters / Trojan Recordings
3.
The Hempolics / Play On
Play On (Single) / Zee Zee Records
4.
Badfinger / Come And Get It
Magic Christian Music / Apple
5.
Tungz / What I Wanted
Okay / Future Bounce
6.
Odd Couple / Dübelmann
Universum Duo / Geld Records
7.
Jamila Woods / Miles
Legacy! Legacy! / Jagjaguwar
8.
Tom Misch & Yussef Dayes / I Did It For You
What Kinda Music / Caroline
9.
Shopping / Initiative
All Or Nothing / Fat Cat
10.
No Age / War Dance
War Dance / Drag City
11.
Stephen Malkmus / Come Get Me
Groove Denied / Domino
12.
Michael Kiwanuka / You Ain't The Problem
You Ain't The Problem (Single) / Polydor
13.
Car Seat Headrest / There Must Be More Than Blood
There Must Be More Than Blood / Matador
14.
Kevin Morby / OMG Rock n Roll
Oh My God / Dead Oceans
15.
Fat Freddy's Drop / Kamo Kamo
Kamo Kamo (Single) / The Drop