Extended Modulation
#115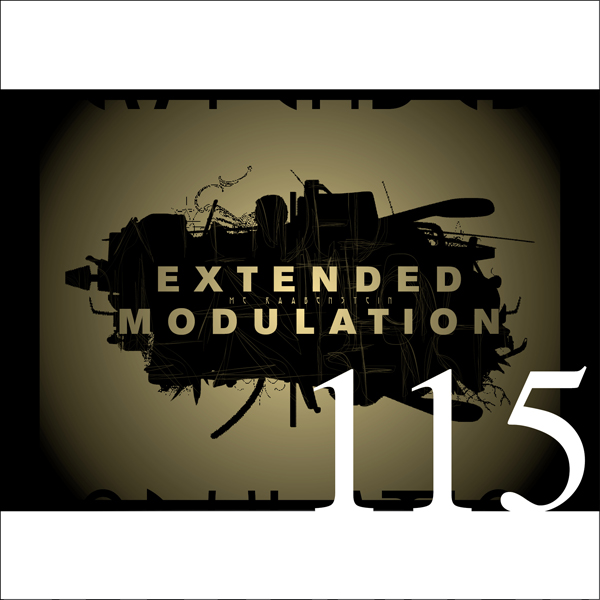 Über Extended Modulation
Extended Modulation ist eine eklektische Radiosendung.
Me Raabenstein mixt und vereint hier klassische Musik, Neo-Klassik, Partitur und elektronische Beats.
Enjoy the melody... and listen to the cinema in your brain.
Me...
Mehr zu "Extended Modulation" >
Weitere Ausgaben von Extended Modulation


ByteFM_Office
vor 6 Monaten
Hi Andreas - ohje, danke für den Hinweis! Jetzt ist die Sendung da und du kannst sie nachhören :) Liebe Grüße aus der Redaktion
---
ByteFM_Redaktion
vor 12 Monaten
---
andreas seegatz
vor 12 Monaten
Sendung vom 17.09.2018
Hören
Mit Musik von u.a. DENA, Vince Staples, Ryuichi Sakamoto und Barbara Morgenstern.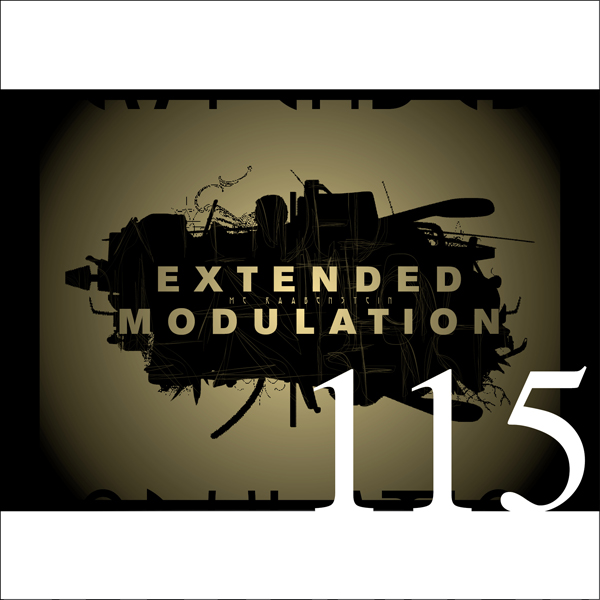 ByteFM_Office
vor 6 Monaten
Hi Andreas - ohje, danke für den Hinweis! Jetzt ist die Sendung da und du kannst sie nachhören :) Liebe Grüße aus der Redaktion
---
ByteFM_Redaktion
vor 12 Monaten
---
andreas seegatz
vor 12 Monaten
Playlist
1.
Extended Modulation / Soundlogo
--- / ---
2.
Why? / Good Friday (Boards Of Canada Remix)
The Hollows EP / Tomlab
3.
DENA / So Wrong
If it's written / If it's written
4.
The Blaze / Mount
Dancehall / Columbia Records
5.
Ital Tek / Bodied
Bodied / Planet Mu
6.
Rejoicer Feat. Sefi Zisling / Yesterday's Forest Magic
Energy Dreams / Stones Throw Records
7.
Happy Mr. Fontex / Wine Magic
Wine Magic / Lotss Records
8.
Rippps / Cakes
Hue EP / Alpha Pub
9.
Sigrid / Everybody Knows
Justice League (Soundtrack) / Water Tower Music
10.
Gabor Szabo / Galatea's Guitar
Dreams / Skye Records
11.
Herbie Hancock / Quasar
Crossings / Warner Bros.
12.
The Game Feat. YG, Ty Dolla Sign & Jeremih / Down To F**k
Down To F**k / Blood Money
13.
Saweetie X London On Da Track Feat. G-Eazy & Rich The Kid / Up Now
Up Now / Warner Bros.
14.
Vince Staples / Bagbak
Black Panther (Trailer / Soundtrack) / Def Jam Records
15.
Rejoicer Feat. Mndsgn / Purple T-Shirts
Energy Dreams / Stones Throw Records
16.
David Bowie / Right
Young Americans / RCA
17.
Bauhaus / Crowds
4AD 12" / 4AD
18.
Siouxsie Sioux & Brian Reitzell / Love Crime
Hannibal Season One (Soundtrack) / Lakeshore Records
Stunde 2:
1.
Extended Modulation / Soundlogo
- / -
2.
Haru Specks / Funkelnde Dunkelheit
Funkelnde Dunkelheit / Haru Specks
3.
Ryuichi Sakamoto / Fullmoon (Motion Graphics Remix)
Async - Remodels / Milan Music
4.
David Shire / Whatever Was Arranged
The Conversation (Soundtrack) / Intrada Records
5.
Mocky / You Can't Rush The Funk
Music Save Me (One More Time) / Heavy Sheet Music
6.
Ghetts Feat. Little Simz / King
Ghetto Gospel: The New Testament / J. Clarke Enterprise
7.
Sasco Feat. Kardinal Official / Legavy
Hope River / Diamond Studios
8.
Kyo w/ Jeuru / To All My Future Lovers
All The Same Dream / Posh Isolation
9.
Sophie Hunger / Let It Come Down
Molecules / Caroline International
10.
Barbara Morgenstern / Brainfuck
Unschuld Und Verwüstung / Staatsakt
11.
Helios / Upward Beside The Gale
Veriditas / Ghostly International
12.
Laurel Halo / Quietude
Raw Silk Uncut Wood / Latency
13.
Cremation Lilly / Leniency
In England Now, Underwater / Alter
14.
Murcof / Chapitre IX
Lost In Time / Glacial Movements Records
15.
Dylan Thomas / Anthony Hopkins / Do Not Go Gentle Into That Night
Do Not Go Gentle Into That Night / Dylan Thomas / Anthony Hopkins
16.
Francois De Roubaix / Main Title
Le Samourai (Soundtrack) / Indie (Japan)
17.
Oliver Coates / Charlev
Shelley's on Zenn-La / RVNG Intl.
18.
Agnarkea / Ultra Tuned In Hearing
Black Helicopters / Bandcamp
19.
Dr. Dre Feat. Anderson .Paak / Animals
Compton / Aftermath
20.
Heralds Of Change / Ass Wank
Puzzles 12" / All City Records
21.
Jameszoo / Con
Flake EP / Brainfeeder
22.
Dimlite / Se Se Sc
Abscission / Ripl Music
23.
Michael Small / Resemble Diamonds
Marathon Man (Soundtrack) / Film Score Monthly