ByteFM Magazin am Morgen mit Stefanie Groth

(21.07.2015)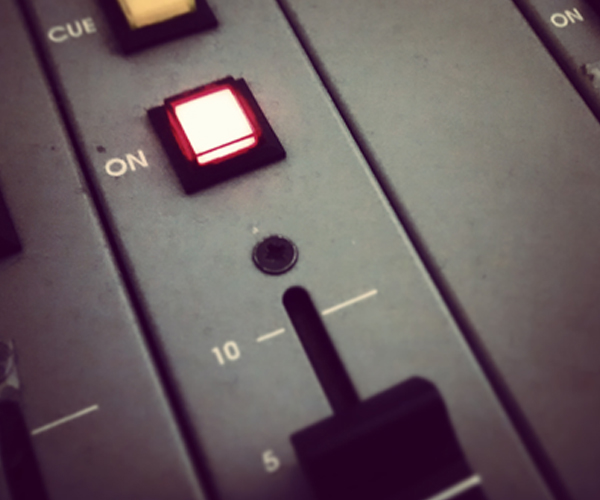 Frage: Was kommt heraus wenn Jesse Hughes (
Eagles
Of Death Metal),
Henry Rollins
(
Black Flag
),
Iggy Pop
("Godfather Of Punk") und Miss
Grace Jones
(Grace Jones!) sich zusammen vor die Kamera stellen? Richtig! Es entsteht der "lauteste Stummfilm aller Zeiten". Genau den dreht der belgische Künstler Björn Tagemose gerade mit 12 großen Stars der Rockmusik. Wann "Gutterdämmerung" erscheint steht noch nicht fest, dafür wurde schon einiges über die Storyline des Films verraten. Mehr dazu gibt es heute im Magazin am Morgen.
Außerdem erinnern wir an Howie Epstein, u.a. Bassist bei
Tom Petty
And The Heartbreakers, der heute vor 60 Jahren geboren wurde sowie den englischen Blues-Sänger Long John Baldry, der am 21. Juli 2005 verstarb.
Das Album der Woche kommt von
Sleaford Mods
und tourtechnisch würden wir euch gerne folgende Bands nahelegen: u.a.
Interpol
, Mercury Rev und Socalled.
Einschalten nicht vergessen!
Weitere Ausgaben von ByteFM Magazin
Playlist
1.
Elyas Kahn / Bells
Jeff Özdemir & Friends / Karaoke Kalk

…

2.
Interpol / Everything Is Wrong
El Pintor / Soft Limit

…

3.
George Fitzgerald / Call It Love (Feat. Lawrence Hart)
Fading Love / Double Six

…

4.
AB Syndrom / Taumeln Taumeln
Hey Herz / Herr Direktor

…

5.
Mark Ronson / Daffodils (Feat. Kevin Parker)
Uptown Special / Columbia

…

6.
Mercury Rev / People Are So Unpredictable
Snowflake Midnight / V2

…

7.
Moon Duo / Zero
Shadow Of The Sun / Sacred Bones

…

8.
Iggy Pop / I Wanna Be Your Dog
I Wanna Be Your Dog / Cleopatra

…

9.
Grace Jones / Hurricane Dub
Hurricane Dub / Wall Of Sound

…

10.
Black Yaya / Glad Tidings
Black Yaya / City Slang

…

11.
Cristobal & The Sea / Sunset Of Our Troubles
Sunset Of Our Troubles (Single) / City Slang

…

12.
Long John Baldry / Morning Dew
Right To Sing The Blues / Stony Plain Records

…

13.
Leon Bridges / Better Man
Coming Home / Columbia

…

14.
Shafiq Husayn / It's Better For You
It's Better For You / Kudos

…

Stunde 2:
1.
Sleaford Mods / Arabia
Key Markets / Harbinger Sound

…

2.
Azealia Banks / 212 (Feat. Lazy Jay)
Broke With Expensive Taste / Prospect Park

…

3.
Erykah Badu / Honey
Honey / Universal Motown

…

4.
Action Bronson / Acting Crazy
Mr Wonderful / Atlantic

…

5.
Socalled / You'Re Never Alone
Ghettoblaster / Haldern Pop Recordings

…

6.
Holly Herndon / Chorus
Platform / Baggers Group

…

7.
Maribou State / Midas (Feat. Holly Walker)
Portraits / Counter Records

…

8.
Owen Pallett / Song For Five & Six
In Conflict / Domino

…

9.
Dieter Möbius / Kommt
Klangbad Festival Sampler 2009 / Klangbad

…

10.
The Weather Station / Way It Is, Way It Could Be
Loyalty / Paradise Of Bachelors

…

11.
Tom Petty And The Heartbreakers / When A Kid Goes Bad
The Last Dj / Warner Bros. Records

…

12.
Talisco / My Home
My Home / Roy Music

…

13.
Pentatones / Bonfire (Klinke Auf Cinch Remix)
Bonfire / Lebensfreude Records

…