ByteFM Magazin am Nachmittag mit Diviam Hoffmann

(07.09.2018)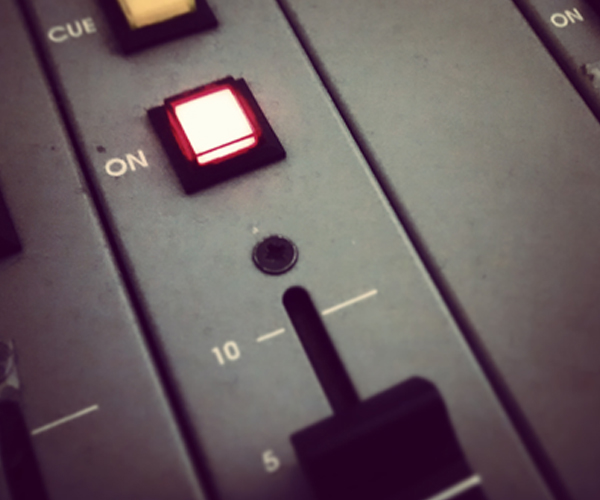 Ausgabe vom 07.09.2018: am Nachmittag mit Diviam Hoffmann
Das ByteFM Magazin heute unter anderem mit Musik von
Keith Moon
. Der Schlagzeuger von
The Who
starb heute vor 40 Jahren an einer Überdosis.
Heute vor 50 Jahren ihr erstes Konzert gespielt haben
Led Zeppelin
.
65 Jahre alt wird Benmont Tench – ein US-amerikanischer Keyboarder, der nicht nur Mitglied bei
Tom Petty
And The Heartbreakers war, sondern auch mit u.a.
Elvis Costello
,
Bob Dylan
,
Stevie Nicks
oder
Johnny Cash
im Studio gearbeitet hat.
Dazu ein Song von von unserem aktuellen Album der Woche von
The Lytics
.
Und den ein oder anderen Konzerttipp – live zu sehen sind etwa
Tiny Ruins
aus Neuseeland, zu deren Fans David Lynch gehört.
Außerdem: Neues von Charles Bradley. Vor fast einem Jahr ist der Soul-Sänger gestorben, nun bringt sein Label Daptone Records sein letztes Album heraus: "Black Velvet" erscheint am 9. November - vier Tage, nachdem Bradley seinen 70. Geburtstag gefeiert hätte.
Weitere Ausgaben von ByteFM Magazin
Playlist
1.
Khruangbin / Maria También
Con Todo El Mundo / Late Night Tales

…

2.
The Who / The Kids Are Alright
My Generation / Brunswick

…

3.
Keith Moon / In My Life
Two Sides Of The Moon / Polydor

…

4.
José James / Use Me
Lean On Me / Blue Note

…

5.
Charles Bradley / Changes
Changes / Daptone

…

6.
Charles Bradley / I Feel A Change
I Feel A Change (Single) / Daptone

…

7.
Bobby Vinton / Blue Velvet
Bobby Vinton's Greatest Hits / Epic

…

8.
Tiny Ruins / How Much
How Much (Single) / Marathon Artists

…

9.
Murs / Meloncholy
A Strange Journey Into The Unimaginable / Strange Music

…

10.
Martha Reeves And The Vandellas / Dancing In The Street
Dancing In The Street / Motown

…

11.
MC5 / Motor City Is Burning
Kick Out the Jams / Elektra

…

12.
Klaus Johann Grobe / Siehst Du Mich Noch?
Du bist so symmetrisch / Trouble In Mind

…

13.
Arab Strap / Love Detective
The Red Thread / Chemikal Underground

…

14.
Belle And Sebastian / The Boy With The Arab Strap
The Boy With The Arab Strap / Jeepster Recordings

…

16.
Julia Holter / I Shall Love 2
I Shall Love 2 (Single) / Domino

…

17.
Simi / O Wa N'be
Simisola / X3M Music

…

18.
Tom Petty And The Heartbreakers / You Tell Me
Damn The Torpedoes / Geffen

…

19.
Johnny Cash / The Mercy Seat
American III: Solitary Man / Columbia

…

20.
Led Zeppelin / What Is And What Should Never Be
Led Zeppelin II / Atlantic

…

21.
Blood Orange / Charcoal Baby
Negro Swan / Domino

…

22.
The Lytics / Glow
Float On / Haldern Pop Recordings

…

23.
Eazy-E / Nobody Move
Eazy-Duz-It / Ruthless Records

…

24.
Kaitlyn Aurelia Smith / An Intention (Cumulonimbus Remix by Joe Godard)
An Intention (Single) / Western Vinyl

…

25.
Me And My Drummer / Don't Be So Hot
ByteFM Session

…

26.
Charlotte Brandi / Two Rows
Two Rows (Single) / PIAS

…