ByteFM Magazin
The Wrecking Crew - Larry Knechtel, Only Built For Cuban Linx, Graham Massey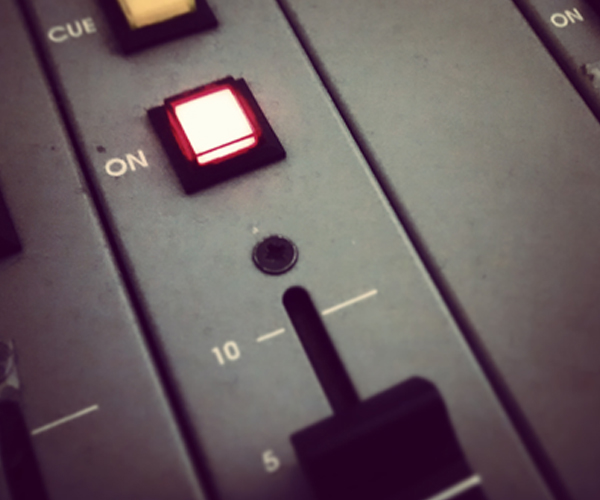 Ausgabe vom 04.08.2020: The Wrecking Crew - Larry Knechtel, Only Built For Cuban Linx, Graham Massey
Hören
The Wrecking Crew war für den Pop und Rock, der im Los Angeles der 1960er- und 1970er-Jahre produziert wurde, so etwas wie die Hausband des Motown Labels in Detroit.
Phil Spector
setzte The Wrecking Crew auf vielen Produktionen Anfang der 1960er für seine berühmte "Wall Of Sound" ein.
Keyboarder und Multiinstrumentalist Larry Knechtel von der Wrecking Crew wäre heute 80 Jahre alt geworden. Larry Knechtel war nicht nur für den Erfolg von
The Byrds
mitverantwortlich, sondern steuerte Klavier oder Keyboards für Künstler wie Elvis, Barbra Streisand und
Simon & Garfunkel
bei. Für sein Klavierspiel auf deren "Bridge over Troubled Water" gewann Larry Knechtel 1970 einen Grammy Award. Wir erinnern an diesen vielseitigen Musiker und seine eigene Band Bread.
"Only Built for Cuban Linxs", das Solo-Debütalbum von Wu Tang Clan-Mitglied und Rapper Raekwon ist 1995, vor genau 25 Jahren, erschienen. 'Cuban Links', der umgangsprachliche Name für eine Kette oder Halskette die quasi unkaputtbar ist - mit diesem Albumtitel wollte Raekwon zusammen mit seinem Wu Tang-Kollegen
Ghostface Killah
, der auf dem Album prominent vertreten ist, eine klare Ansage zum ungeschliffenen, rohen Sound und Inhalt seines Solo-Debüts machen.
Einen runden 60. Geburtstag feiert heute der britische Musiker und Produzent Graham Massey. Er wurde zuerst mit der experimentellen Jazz-Rock Gruppe Biting Tongues bekannt, die zum frühen Labelkatalog von Factory Records aus Manchester gehörten. In den späten 1980er-Jahren gründete Massey die Band 808 State, die zur ersten Acid House-Garde in Manchester zählten.
Neue Musik hört ihr heute von unserem Album der Woche von
Idris Ackamoor & The Pyramids
und von
Bill Callahan
.
Weitere Ausgaben von ByteFM Magazin
Playlist
1.
A. Billi Free / Flourish (feat. Angel Bat Dawid)
I Luma / Tokyo Dawn Records

…

2.
The Hempolics / Play On
Play On (Single) / Zee Zee Records

…

3.
Sebastian Maschat & Erlend Øye / Price
Quarantine At El Ganzo / Bubble

…

4.
Bananagun / People Talk Too Much
The True Story of Bananagun / Full Time Hobby

…

5.
Khruangbin & Leon Bridges / Texas Sun
Texas Sun (Single) / Dead Oceans/Columbia

…

6.
Lindsay Ell / Ready To Love
Ready To Love / This Is Hit

…

7.
Kathleen Edwards / Hard On Everyone
Hard On Everyone / Dualtone

…

8.
Cut Worms / Castle In The Clouds
Castle In The Clouds (Single) / Jagjaguwar

…

9.
Wavves / King Of The Beach
King Of The Beach / Fat Possum

…

10.
Katie Von Schleicher / Caged Sleep
Consummation / Ba Da Bing Records

…

11.
Christiane Rösinger / Lieder Ohne Leiden
Lieder ohne Leiden / Staatsakt

…

12.
Strong, Calm, Slow / Astrid Sonne
Cliodynamics / Escho

…

…

…

Stunde 2:

…

1.
Aksak Maboul / Un Caïd
Figures / Crammed Discs

…

2.
Ebow / Friends (feat. Douniah)
Friends / Alvozay

…

3.
Raekwon / Heaven & Hell (feat. Ghostface Killah)
Only Built 4 Cuban Linx / RCA

…

4.
Marcos Valle, Adrian Younge, Ali Shaheed Muhammad / Viajando Por Ai / Jazz Is Dead

…

5.
The Notwist / Ship
Ship / Morr Music

…

6.
Jessy Lanza / Like Fire
All The Time / Hyperdub

…

7.
Masok / Right Up Your Alley
Right Up Your Alley (Single) / Raw Tapes

…

8.
The Byrds / Mr.Tambourine Man
Mr.Tambourine Man / Sony

…

9.
Bread / Mother Freedom
Baby I'm-A Want You / Elektra

…

10.
Ken Boothe / Everything I Own
Everything I Own / Trojan

…

11.
Khruangbin / Time (You And I) (Radio Edit)
Time (You And I) (Single) / Dead Oceans

…

12.
Bill Callahan / Let's Move To The Country
Let's Move To The Country / Drag City

…

13.
3 South & Banana / 55 Million Light Years Away
3 South & Banana / Some Other Planet Records

…

14.
Groupe RTD / Asma Omar – Buuraha U Dheer (The Highest Mountains)
The Dancing Devils Of Djibouti / Ostinato Records

…

…

…

Stunde 3:

…

1.
Marvin Gaye / What's Going On
What's Going On / Tamla/Motown

…

2.
Jay Som / Superbike
Anak Ko / Polyvinyl

…

3.
Idris Ackamoor & The Pyramids / The Last Slave Ship
Shaman! / Strut

…

4.
Moses Boyd / Shades Of You (feat. Poppy Ajudha)
Shades Of You (Single) / Exodus Records

…

5.
Theophilus London / Whoop Tang Flow (feat. Raekwon)
Bebey / My Bebey Records

…

6.
Raekwon / Knuckleheadz (feat. Ghostface Killah & U-God)
Only Built 4 Cuban Linx / Raekwon

…

7.
Sault / Wildfires
Untitled (Black Is) / Forever Living Originals

…

8.
Tellavision / Projector Running
Add Land / Bureau B

…

9.
Doctorella / Drogen & Psychologen
Drogen & Psychologen / ZickZack

…

10.
The Radio Dept. / You Fear The Wrong Thing Baby
You Fear The Wrong Thing Baby (Single) / Just So!

…

11.
Sudan Archives / Glorious
Athena / Stones Throw

…

12.
808 State / A Magical Dream
90 / ZTT Records

…

13.
Phools / Part Of You
Part Of You / Phools

…

14.
Haiyti / La La Land
La La Land / Haiyti Records

…

15.
Buscabulla / NTE
Regresa / Ribbon Music

…