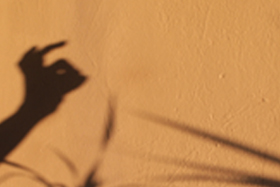 ---
---
Hipgnosis
Hipgnosis war eine Grafik-Agentur, die in London beheimatet war und von Ende der 60er Jahre bis Anfang der 80er unzählige Plattencover gestaltet und realisiert haben.

Diesmal gibt es eine kleine Auswahl an Songs dessen dazugehörige Plattencover ausschließlich aus dem Hause Hipgnosis stammen. Mit dabei sind Pink Floyd, Throbbing Gristle, Syd Barrett, Hawkwind, Led Zeppelin, Peter Gabriel, T.Rex, Genesis, UK, Robert Plant & Al Stewart.


1.
Pink Floyd / Let There Be More Light
A Saucerful Of Secrets / Columbia
2.
Syd Barrett / Long Gone
The Madcap Laughs / Harvest
3.
T. Rex / The Motivator
Electric Warrior / Ariola/Polydor
4.
Genesis / The Lamia
The Lamb Lies Down On Broadway / Charisma
5.
Hawkwind / Fable Of A Failed Race
Quark, Strangeness & Charm / Charisma
6.
Led Zeppelin / All My Love
In Through The Out Door / Swan Song
7.
UK / Rendezvous 6.02
Danger Money / Polydor
8.
Throbbing Gristle / Convincing People
20 Jazz Funk Greats / Industrial/Mute
9.
Peter Gabriel / Frag mich nicht immer
Peter Gabriel III - Ein deutsches Album (Melt) / Charisma
10.
Robert Plant / Big Log
The Principle Of Moments / Atlantic
11.
Al Stewart / Year Of The Cat (Album Version)
Year Of The Cat / RCA Victor


Eingeloggte Mitglieder im Verein "Freunde von ByteFM" können Kommentare hinterlassen.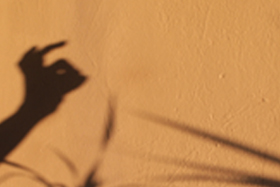 ---
Alle vier Wochen | Samstag 18 - 19 Uhr
Wdh: Alle vier Wochen | Dienstag 12 - 13 Uhr
---
Disorder setzt die musikalischen Schwerpunkte in den Genres Punk, Post-Punk, Garage bis hin zu so genanntem Avantgarde Pop. Natürlich wird sich nicht immer krampfhaft an die jeweiligen Stile geklammert, daher dient die Beschreibung lediglich als grobe Marschroute.

Disorder ist völlig zeitlos, es gibt daher viel Musik aus unterschiedlichen Dekaden. Aber auch aktuelle Sounds finden den Weg in die Sendung. Durch diese begleitet Euch Dennis Witjes.

Kontakt: disorder[at]byte.fm
---
Genres:
Avant Pop, Blues, Elektro, Experimental, Garage, Indie, Krautrock, New Wave, Noise, Pop, Post-Punk, Prog-Rock, Psychedelic, Punk, Rock
---