Was ist Musik
Black Skin Blue Eyed Boys (& Girls) 65/79/08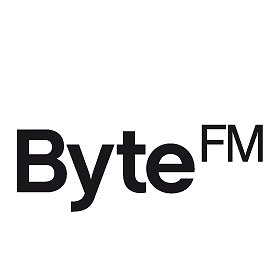 Ausgabe vom 13.07.2008: Black Skin Blue Eyed Boys (& Girls) 65/79/08
Black Skin Blue Eyed Boys (& Girls) 65/79/08
Am Anfang waren die Gleichen.
The Equals
gründen sich 1965 in London. Pat Lloyd und John Hall sind weiß und in London geboren, die Brüder Derv und Lincoln Gordon stammen aus Jamaika und sind ebenso schwarz wie der in Guyana geborene Eddie Grant. Sie nennen sich The Equals, einer ihrer Hits ist "Black skin blue eyed boys". Jungs (und ein Mädchen) mit schwarzer Haut und Jungs mit blauen Augen spielen auch bei den Specials, Selector und The Beat gemeinsam in einer Band. Gemeinsam veröffentlichen sie Platten auf dem Two Tone Label (Two Tone steht für das schwarz-weiße Karomuster) und sind die treibenden Kräfte des Ska-Revivals im England der Jahre 1979/80.
Komisch, wie das Gedächtnis funktioniert. Noch 28 Jahre nach dem ersten Lesen sitzt der Satz fest: "All you cynics should have been there too." Stand im New Musical Express am Ende einer euphorischen Besprechung eines Konzerts der Specials. All die Zyniker hätten dabeisein sollen, um zu sehen, wie der Stilmix der gemischten Specials einen ebenso gemischten Publikumsmix anzieht.
"In the Two Tone era you had people mixing. Now it seems like black kids hanging out with black kids hanging out with their own. The first time I heard
Bob Marley
was when a white kid played it to me." Sagt Tricky, black kid aus Knowle West, einem Vorort von Bristol. "Knowle West Boy" heißt das neue Album von Tricky: "On my new album, that´s me trying to live up to how good The Specials were."
"English upbringing, background caribbean", Mit dieser Zeile taucht der damals noch unbekannte Tricky auf dem ersten Album von
Massive Attack
, ebenfalls Bristol, auf.
"Englisch aufgewachsen -- Hintergrund karibisch." - das könnte auch für Kevin Martin gelten. Wenn man akzeptiert, dass man sich als blue eyed boy einen "karibischen Hintergrund" auch aneignen kann, er also nicht angeboren sein muss. Kevin Martin alias The Bug hat eine weite Reise hinter sich: Von Noise- und Industrial-Projekten wie God und Ice über Techno Animal zu The Bug und Pressure. "London Zoo" heißt das neue Album von The Bug, auch ein Begriff für Artenvielfalt. Mit vielen black skin Gast-Stimmen, darunter Tippa Irie und die extraordinäre Warrior Queen, folgt Martin seiner speziellen Idee von UK Dancehall und Dubstep.
Angeblich sind die Specials wieder im Studio, es gibt Lebenszeichen von ihrem Sänger
Terry Hall
und von Ranking Roger, dem Toaster von The Beat, neues von Doug Wimbish (Sugarhill Gang, Little Axe) und Mark Stewart, auch Bristol. Und immer so weiter auf der Achse: "English upbringing, background caribbean" oder Black skin blue eyed boys (& girls) 65/79/08.
Weitere Ausgaben von Was ist Musik
Playlist
1.
The Bug ft. Tippa Irie / Angry
London Zoo / Ninjatune

…

2.
Tricky / Bacative
Knowle West Boy / Domino

…

3.
Derrick Harriott / Black Skinned Blue Eyed Boys
Kings Of Disco – Dimitri From Paris / BBE Rapster

…

4.
Leila / Lush Dolphins
Blood Looms and Blooms / Warp

…

5.
Equals / Police On My Back
Greatest Hits / President

…

6.
Tricky / C´mon Baby
Knowle West Boy / Domino

…

7.
The Specials / Too Much To Young
The Complete Terry Hall / EMI

…

8.
Neurosis Orchestra / Two Tone
We bomb fi dubs # 1 / SPB

…

9.
Tricky / Council Estate
Knowle West Boy / Domino

…

10.
Terry Hall & Tricky / Ghost Town
Rainbows E.P. / EMI

…

11.
Skream / 0800
Dubstep Allstars Vol 03 / Tempa

…

12.
Kromestar / Ghost Town
Dubstep Allstars Vol 04 / Tempa

…

13.
The Specials / Ghost Town
The Complete Terry Hall / EMI

…

14.
Lily Allen / Friday Night
Alright Still / Regal

…

Stunde 2 :
1.
The Specials / Friday Night Saturday Morning
Ghost Town / Two Tone

…

2.
Nearly God ft Tricky & Terry Hall ft. Tricky & Terry Hall ft. Tricky & Terry Hall / Bubbles
Nearly God / Fourth & Broadway

…

3.
Leila ft. Terry Hall & Martina Topley Bird / Why Should I
Blood Looms and Blooms / Warp

…

5.
The Beat / Mirror In The Bathroom
Tricky back to mine / DMC

…

6.
Dubxanne ft. Ranking Roger / Bed´s Too Big Without You
Police in Dub / Echo Beach

…

7.
Tricky / Baligaga
Knowle West Boy / Domino

…

8.
Massive Attack ft. Tricky / Blue Lines
Blue lines / Virgin

…

9.
Warrior Queen & The Heatwave / Things Change
An England Story / Soul Jazz

…

11.
The Bug ft. Warrior Queen / Insane
London Zoo / Ninjatune

…

12.
God / Body Horror
The Anatomy of Addiction / Big Cat

…

13.
Techno Animal ft. Toastie Taylor / Piranha
The Brotherhood of the Bomb / Matador

…

Stunde 3 :
1.
Techno Animal ft. Toastie Taylor / Monoscopic
The Brotherhood of the Bomb / Matador

…

Skeng / London Zoo
Ninjatune
3.
Ragga Twins / Hooligan 69 (Remix)
Hooligan 69 / Shut Up and Dance

…

4.
Prince / Let´s Go Crazy
The Hits 1 / WEA

…

6.
Cutty Ranks / Who Say Me Done
Six million ways to die / Priority

…

7.
Razor X Productions / Boom Boom Clat

…

8.
Experimental Audio Research / The Calm Before
Beyond the pale / Big Cat

…

11.
Doug Wimbish / Anthem Remix
Trippy Notes for Bass & Remixes / Echo Beach

…

12.
Grandmaster Flash & The Furious Five / White Lines
Adventures on the wheels of steel / Sugarhill

…

13.
Liquid Liquid / Cavern
Slip in and out of the phenomenon / Domino

…

14.
The Specials / Enjoy Yourself Pt 2
More Specials / Two Tone

…