ByteFM Magazin am Nachmittag mit Isabelle Klein

(10.02.2016)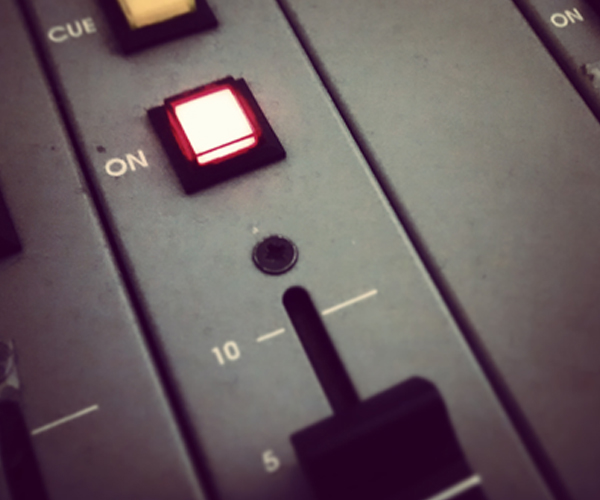 Kanye West
oder
Pharrell Williams
nennen ihn als Vorbild,
The Roots
widmeten ihm gleich ein ganzes Mixtape: Im ByteFM Magazin geht es heute um den großen
HipHop
-Produzenten
J Dilla
, der seit Ende der 80er Jahre eigentlich mit allem zusammengearbeitet hat, was im HipHop Rang und Namen hatte: Von
A Tribe Called Quest
über
De La Soul
bis zu
D'Angelo
. Heute vor zehn Jahren ist J Dilla gestorben und wir erinnern uns noch einmal an den Produzenten.
Außerdem hört Ihr Musik von Cavanaugh, dem neusten Streich von
Open Mike Eagle
und Serengeti aus Chicago, Illinois. Auf ihrem Album "Time And Materials", dem aktuellen ByteFM Album der Woche, spielen sie die Hausmeister eines fiktiven Gebäudes, erzählen von geplatzten Träumen und zeichnen ein soziales Experiment nach, das nicht ganz aufgeht.
Weitere Ausgaben von ByteFM Magazin
Playlist
1.
Werkha / Sidesteppin' (Feat. Bryony Jarman-Pinto)
Shapes: Wires / Tru Thoughts

…

2.
Car Seat Headrest / Strangers
Teens Of Style / Matador

…

3.
Erykah Badu / My Life
Mama's Gun / Motown/Puppy Love

…

4.
J Dilla / Don't Cry
Donuts / Stones Throw Records

…

5.
The Roots / Can't stop this
Game Theory / Def Jam

…

6.
Bloc Party / The Love Within
Hymns / Create Control

…

7.
Arctic Monkeys / From The Ritz To The Rubble
Whatever People Say I Am, That's What I'm Not / Domino

…

8.
Villagers / Wichita Lineman (Live At RAK)
Where Have You Been All My Life? / Domino

…

9.
Wanda / Das wär schön
Bussi / Universal

…

10.
My Bloody Valentine / When You Sleep
Loveless / Sire

…

11.
Secret Shine / Loveblind
Gaol Ferry Bridge: A Sarah Records Compilation / Sarah Records

…

12.
Arling & Cameron / NY Is Burning
ByteFM Für Freunde Vol. IV / ByteFM

…

13.
Tricky / Beijing To Berlin (Featuring Ivy)
Skilled Mechanics / False Idols

…

14.
The Smiths / Unhappy Birthday
Strangeways, Here We Come / Sire

…

15.
Unhappybirthday / Taipeh
Schauer / Night-People

…

16.
DIIV / Valentine
Is The Is Are / Captured Tracks

…

17.
Cavanaugh / Zorak
Time & Materials / Mello Music Group

…

18.
Pins / If Only
Wild Nights / Bella Union

…

19.
Pere Ubu / Irene
Carnival Of Souls / Fire Records

…

20.
Abra / Fruit
Rose / Awful Records

…

22.
Tortoise / Yonder Blue
The Catastrophist / Thrill Jockey

…

23.
Cheatahs / 紫 (Murasaki)
Mythologies / Wichita

…

24.
Little Simz / Just A Dose (Feat. Tiffany Gouché, SiR, Isaiah Rashad, Kent Jamz & Jesse Boykins III)
Age 101: Drop X / Free Download Bandcamp

…

25.
Isolation Berlin / Isolation Berlin
Körper EP / Staatsakt

…

26.
Baio / Sister Of Pearl
The Names / Glassnote

…

27.
Rosie Lowe / Woman
Control / Wolf Tone

…

28.
Will Archer / My Company
Company / Weird World

…

29.
Bilal / I Really Don't Care
In Another Life / E One Music

…