ByteFM Magazin
Billy Strange, Sufjan Stevens, Marianne Mendt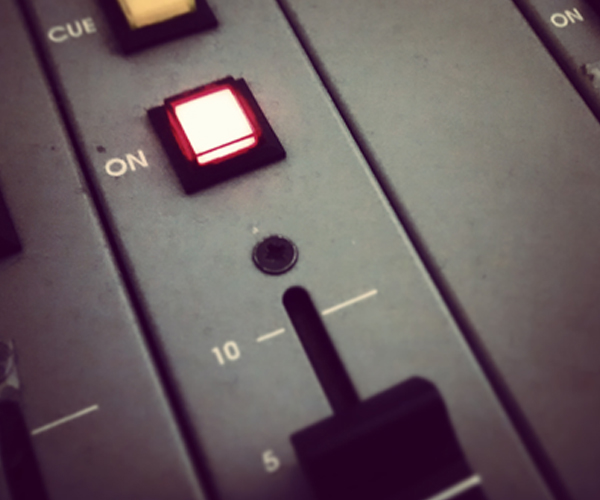 Der kalifornische Gitarrist, Songwriter und Arrangeur Billy Strange von der Wrecking Crew wäre heute 90 Jahre alt geworden. The Wrecking Crew war für den Pop und Rock der im Los Angeles der 1960er und 1970er produziert wurde, so etwas wie die Hausband des Motown Labels in Detroit.
Phil Spector
setzte The Wrecking Crew auf vielen Produktionen Anfang der 1960er für seine berühmte "Wall Of Sound" ein. Billy Strange arbeitete mit Künstler*innen und Bands wie The Ventures,
Willie Nelson
,
The Everly Brothers
,
Wanda Jackson
,
The Beach Boys
und
Nat King Cole
zusammen und war Ende der 1960er auch mal als Songwriter für Elvis tätig. Im Magazin erinnern wir an den vielseitigen Musiker Billy Strange.
Vor 40 Jahren erschien "Hotter Than July", das 19. Studioalbum von
Stevie Wonder
. Auf "Hotter Than Juily verneigte sich Stevie Wonder vor Martin Luther King Jr. mit dem Song "Happy Birthday" - ein Song der eine Kampagne unterstützte, die den Geburtstag des Bürgerrechtlers King zum nationalen Feiertag werden lassen sollte. Auf "Hotter Than July" findet sich außerdem Wonders Hommage an
Bob Marley
und Reggae: der Song "Masterblaster (Jammin')".
Neue Musik hört ihr heute von unserem Album der Woche von
Sufjan Stevens
und von Laura Veirs.
Außerdem hört Ihr unseren Track des Tages "Wie a Glock'n", anlässlich des 75. Geburtstags der österreichischen Sängerin und Schauspielerin Marianne Mendt.
Weitere Ausgaben von ByteFM Magazin
Playlist
1.
Altin Gün / Gelin Halayi
Gelin Halayi (Single) / ATO Records

…

2.
Sault / Son Shine
Untitled (Rise) / Forever Living Originals

…

3.
Laura Veirs / Another Space And Time
Another Space And Time / Bella Union

…

4.
Twin Peaks / Dance Through It
Dance Through It / Communion Records

…

5.
Ebow / Friends (feat. Douniah)
Friends (Single) / Alvozay

…

6.
Bat For Lashes / We've Only Just Begun
We've Only Just Begun / AWAL

…

7.
Greentea Peng / Hu Man
Hu Man (Single) / Caroline International

…

8.
Dota / Was Man So Braucht (Feat. Karl Die Große)
Kaleko / Kleingeldprinzessin Records

…

9.
Wallis Bird / As The River Flows
Woman / Mount Silver Records

…

10.
Lydia Ainsworth / Good Times
Good Times (Single) / Lydia Ainsworth

…

11.
Dalai Puma / Leave Your Tribe
Leave Your Tribe / Dalai Puma

…

12.
Invisible Popcorn / Amazing
Only Amazing / Invisible Popcorn

…

13.
Moses Boyd / Shades Of You (feat. Poppy Ajudha)
Shades Of You (Single) / Exodus Records

…

14.
Jordan Rakei / Wind Parade
Wind Parade / Decca

…

15.
Lionel Loueke / Butterfly
Butterfly / Edition Records

…

16.
The Japanese House / Something Has To Change
Something Has To Change (Single) / Dirty Hit/Caroline

…

17.
Syrup / Chocolate
Different Flavors / Compost

…

18.
Nightmares On Wax / Burn Me Slo (Feat. O.C. )
DJ Kicks Nightmares On Wax / K7

…

19.
Jessy Lanza / Lick In Heaven
Lick In Heaven (Single) / Hyperdub

…

20.
Marianne Mendt / Wie A Glock'n...
The In-Kraut 66-74 / Marina Records

…

21.
Common Saints / Idol Eyes
Idol Eyes / Starsonics

…

22.
Power Of Attorney / Changing Man
Changing Man (Single) / Brewerytown Records

…

23.
Nancy Sinatra / Bang Bang (My Baby Shot Me Down)
How Does That Grab You? / Boots Enterprise

…

24.
Elvis Presley / A Little Less Conversation
The Essential Elvis Presley / Sony

…

25.
Machinedrum / Kane Train (feat. Freddie Gibbs)
Kane Train / Ur2yung (Single) / Ninja Tune

…

26.
Oh-OK / Brother
The Complete Recordings / Collector's Choice Music

…

27.
The Hempolics / Place Is Here
Kiss, Cuddle & Torture: Vol.2 / Zee Zee / Indigo

…

28.
Stevie Wonder / Masterblaster (Jammin')
Hotter Than July / Motown

…

29.
Equiknoxx / Brooklyn
Eternal Children / Equiknoxx Music

…

30.
Low Cut Connie / Help Me
Help Me / Haldern Pop Recordings

…

31.
Khruangbin / Time (You And I) (Radio Edit)
Time (You And I) (Single) / Dead Oceans

…

32.
Die Kerzen / True Love
True Love / Staatsakt

…

33.
David Bowie / Queen Bitch
Hunky Dory / Parlophone

…

34.
Jesper Munk / Stranger
Favourite Stranger / Warner

…

35.
Mildlife / Vapour
Automatic / Heavenly Recordings

…

36.
Idles / Model Village
Ultra Mono / Pias

…

37.
Dream Nails / Payback
Dream Nails / Alcopop Records

…

38.
Raf Rundell / Monsterpiece
Monsterpiece (Single) / Heavenly Recordings

…

39.
Goat Girl / Sad Cowboy
Sad Cowboy / Rough Trade

…

40.
Sneaks / With A Cherry On Top
It's A Myth / Merge Records

…

41.
Gum Country / Talking To My Plants
Somewhere / Dinosaur City Records / PIAS

…

42.
Sufjan Stevens / Lamentations
The Ascension / Asthmatic Kitty

…

43.
Cut Worms / Castle In The Clouds
Castle In The Clouds (Single) / Jagjaguwar

…