ByteFM Magazin
Von "Let It Be" bis "Combat Rock"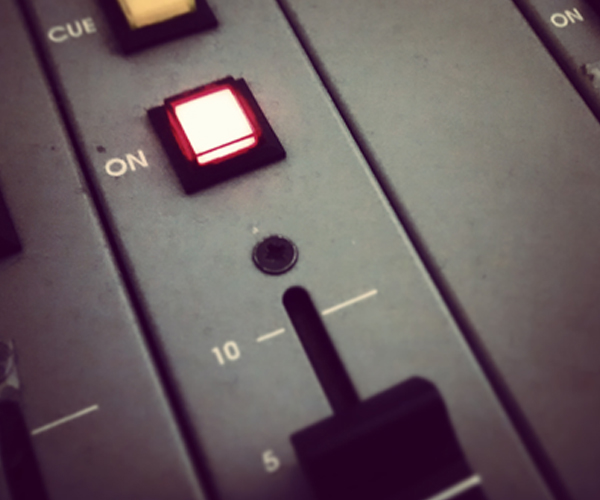 Im Magazin gratulieren wir heute dem britischen Produzenten Glyn Johns zum 80. Geburtstag. Seine raueren Mixe des letzten
Beatles
-Albums "Let It Be" mussten Ende der 1960er-Jahre den opulenten Arrangements von
Phil Spector
weichen, aber wurden gerade letztes Jahr offiziell auf der Super-Deluxe-Version des Albums veröffentlicht. Neben den Beatles arbeitete Glyn Johns auch mit den
Rolling Stones
,
Eagles
,
Led Zeppelin
,
The Kinks
im Studio und über die vergangenen vier Jahrzehnte auch mit Künstler*innen wie
Emmylou Harris
, New Model Army, Band Of Horses oder auch
The Clash
und deren Album "Combat Rock" aus 1982.
Ein rundes 30. Jubiläum feiert "Propeller", das fünfte Album der Lo-Fi-Indie-Vorreiter
Guided By Voices
, die US-amerikanische Band um Sänger und Songwriter Robert Pollard.
Weitere Ausgaben von ByteFM Magazin
Playlist
1.
Chromatics / Girls Just Wanna Have Fun
Girls Just Wanna Have Fun / Italians Do It Better

…

2.
Derya Yildirim & Grup Simsek / Kar Yagar
Kar Yagar (Single) / Les Disques Bongo Joe / Catapulte Records

…

3.
Destroyer / Eat The Wine, Drink The Bread
Eat The Wine, Drink The Bread / Bella Union

…

4.
Glüme / What Is A Feeling
What Is A Feeling (Single) / Italians Do It Better

…

5.
Goon / Fruiting Body
Fruiting Body / Goon

…

6.
Guided By Voices / Never Mind The List
Never Mind The List / Guided By Voices, Inc.

…

7.
Kit Sebastian / Affet Beni
Melodi / Mr Bongo

…

8.
Ilgen-Nur / Easy Way Out
Easy Way Out / Power Nap Records

…

9.
Dana Gavanski / Indigo Highway
Indigo Highway (Single) / Full Time Hobby

…

10.
Luna / Double Feature
Penthouse / Elektra Entertainment

…

11.
Jorja Smith x GuiltyBeatz / All Of This
All Of This (Single) / Famm

…

12.
Laura Lee & The Jettes / Wasteland
Wasteland / Duchess Box

…

13.
John Adams, Edo De Waart, Orchestra Of St. Luke's / Adams: Nixon In China: Act I, Scene 1 - "The People Are Heroes Now"
Nixon In China / Nonesuch Records

…

14.
John Adams, BBC Symphony Orchestra, BBC Singers / Doctor Atomic, Act I, Scene 1: We Surround The Plutonium Core"
Doctor Atomic / Nonesuch Records

…

15.
John Adams / Road Movies: I. Relaxed Groove
Road Movies / Nonesuch Records

…

16.
Dope Lemon / Salt & Pepper
Smooth Big Cat / BMG

…

17.
Beach Fossils / Down The Line
Somersault / Bayonet

…

18.
Blue Öyster Cult / (Don't Fear) The Reaper
Cult Classic / Frontiers Records

…

19.
Thick / Love You Forever
Love You Forever / Epitaph

…

20.
José González / Head On (Radio Edit)
Head On (Single) / City Slang

…

21.
Look Blue Go Purple / Cactus Cat
Compilation / Flying Nun

…

22.
Guided By Voices / Over The Neptune / Mesh Gear Fox
Propeller / Scat

…

23.
Guided By Voices / Quality Of Armor
Propeller / Scat

…

24.
Khruangbin & Leon Bridges / B-Side
B-Side (Single) / Dead Oceans

…

25.
Eminem / Without Me
The Eminem Show / Interscope

…

26.
Einstürzende Neubauten / Stella Maris
Ende Neu / Potomak

…

27.
Greentea Peng / Free My People (feat. Simmy & Kid Cruise)
Man Made / Universal Music

…

28.
Big Thief / Simulation Swarm
Dragon New Warm Mountain I Believe In You / 4AD

…

29.
Marvin Gaye, Tammi Terrell / Ain't No Mountain High Enough
United / Motown

…

30.
H.E.R. / Bloody Waters
Back Of My Mind / RCA / Sony

…

31.
P.E. / Blue Nude (Reclined)
Blue Nude (Reclined) (Single) / Wharf Cat Records

…

32.
Messer / Tapetentür
No Future Days / Trocadero

…

33.
Joel Culpepper / W.A.R
Sgt Culpepper / Pepper Records

…

34.
Kraków Loves Adana / Taint My Mind
Follow The Voice / Kraków Loves Adana

…

35.
Moderat / Fast Land
Fast Land / Monkeytown Records

…

36.
Sevdaliza / Oh My God
Oh My God (Single) / Twisted Elegance

…

37.
Kurt Vile / Like Exploding Stones
Like Exploding Stones / Verve Records

…

38.
Everything But The Girl / Each And Every One
Eden / Buzzin' Fly Records / Chrysalis

…

39.
The Beatles / I've Got A Feeling - 1969 Glyn Johns Mix
Let It Be – Super Deluxe / Calderstone Productions Limited

…

40.
The Clash / Rock The Casbah
Combat Rock / Sony

…

41.
Glyn Johns / Little Child
Blow Your Bubblegum: 25 Hot & Wild Brit Beat Grooves / ODL

…

42.
Boy Harsher / Give Me A Reason
The Runner (Original Soundtrack) / Rough Trade

…

43.
Die Kerzen / Pferde & Flammen
Pferde & Flammen / Staatsakt

…

44.
Der Nino Aus Wien / Bäume
Bäume / Problembär Records

…