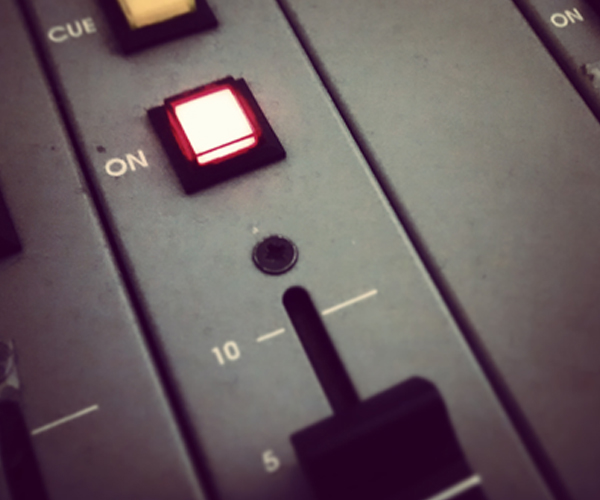 Andy Gill prägte mit seinem "stechenden" Gitarrensound den Stil von Gang Of Four maßgeblich. Vor drei Jahren ist der Musiker aus Leeds gestorben. Die Gang Of Four beeinflussten LCD Soundsystem, Franz Ferdinand und auch Michael Stipe von der Gruppe R.E.M.
Musik von unserem ByteFM Album der Woche ist auch mit dabei: "Symba Supermann" von Symba.
Dazu Neues von Alfa Mist, Altes von 808 State und Flottes vom Ezra Collective, das demnächst ein paar Konzerte in Deutschland gibt.
Weitere Ausgaben von ByteFM Magazin
DiviamHoffmann
vor einem Monat
---
vanessawohlrath
vor einem Monat
---
branesurfer
vor einem Monat
DiviamHoffmann
vor einem Monat
---
vanessawohlrath
vor einem Monat
---
branesurfer
vor einem Monat
Playlist
1.
Kali Uchis / In My Dreams
Isolation / Universal

…

2.
JW Francis / Dream House
Dream House / Sunday Best Recordings

…

3.
Drugdealer / Valentine
Hiding In Plain Sight / Mexican Summer

…

4.
The Who / Pinball Wizard
Tommy [Remastered 2013 Deluxe Edition] / Polydor

…

5.
MGMT / Kids
Oracular Spectacular / Red Ink

…

6.
Childish Gambino / Redbone
Awaken, My Love! / Glassnote

…

7.
Say She She / Prism
Prism / Karma Chief Records

…

8.
The Zenmenn & John Moods / Out Of My Mind
Hidden Gem / Music From Memory

…

9.
Cordae / Two Tens (feat. Anderson .Paak)
Two Tens (Single) / Atlantic Recording Cooperation

…

10.
U.S. Girls / So Typically Now
So Typically Now (Single) / 4AD

…

11.
Ramones / I Wanna Be Your Boyfriend
Hey! Ho! Let's Go! The Anthology [Disc 1] / Rhino

…

12.
Unknown Mortal Orchestra / Weekend Run
Weekend Run (Single) / Jagjaguwar

…

13.
Mac DeMarco / Chicago
Five Easy Hot Dogs / Mac's Record Label

…

14.
Symba / Mama Wir Sind Traurig
Symba Supermann / Symba

…

Stunde 2:
1.
Yaeji / For Granted
For Granted (Single) / XL

…

2.
Rachel Wallace / Tell Me Why
Tell Me Why (Single) / Suburban Base Records

…

3.
808 State / Europe (feat. Caroline Seaman)
Europe (Single)

…

4.
Grace Jones / Ladies And Gentleman: Miss Grace Jones
Slave To The Rhythm / ZTT

…

5.
Harry Styles / Late Night Talking
Harry's House / Columbia

…

6.
Blood Orange / Charcoal Baby
Negro Swan / Domino

…

7.
Warpaint / Champion
Radiate Like This / Heirlooms

…

8.
Derya Yildirim & Grup Simsek / The Trip
Dost 1 / Bongo Joe

…

9.
Björk / Losss (feat. Rabit & Arca)
Utopia / One Little Indian

…

10.
Discovery Zone / Remote Control
Remote Control / Mansions And Millions

…

11.
Ghost Woman / The End Of A Gun
Anne, If / Full Time Hobby

…

12.
Rick James / Mary Jane
Come Get It! / Motown

…

Stunde 3:
1.
Fastmusic / Wow
Wow (Single) / Fun In The Church

…

2.
Sam Gendel / Anywhere (feat. Meshell Ndegeocello)
Anywhere (feat. Meshell Ndegeocello)

…

3.
Aaliyah / Are You That Somebody?
Dr. Dolittle (Soundtrack) / Atlantic

…

4.
Ezra Collective / Dark Side Riddim
Dark Side Riddim / Samuel L. Riddim / Enter Jungle Records

…

5.
The Dance / Do Yourself A Favor
Soul Force / Statik

…

6.
Gang of Four / Natural's Not In It
Entertainment / Parlophone

…

7.
Mykki Blanco / Family Ties (feat. Michael Stipe)
Stay Close To Music / Transgressive Records

…

8.
Voodoo Jürgens / Federkleid
Wie Die Nocht Noch Jung Wor / Lotter Label

…

9.
Alela Diane / Lady Divine
To Be Still / Fargo

…

10.
DJ Koze / Drone Me Up, Flashy (Feat. Sophia Kennedy)
Knock Knock / Pampa Records

…

11.
The Düsseldorf Düsterboys / Füße
Duo Duo / Staatsakt/Bertus

…

12.
Alfa Mist / 4th Feb (Stay Awake)
4th Feb (Stay Awake) (Single)

…

13.
Welten / Akureyri
Akureyri / Not-on-Label

…