Antikörper
How low can you go? Die sechs besten Bassisten der Welt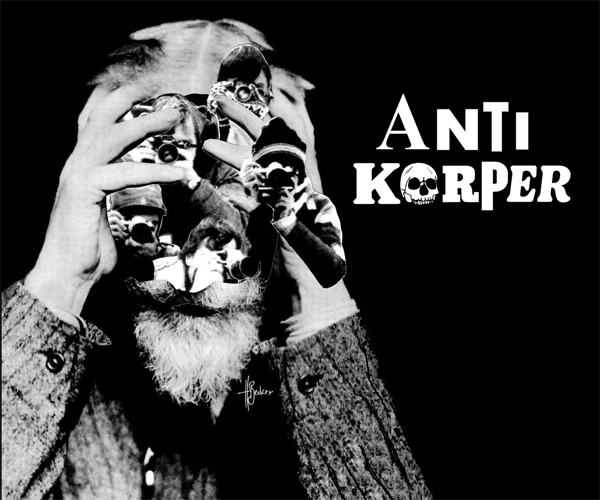 How low can you go?
Zusammen mit dem Schlagzeug bildet der Bass die 'Rhythm Section' in der populären Musik. Mit
Mike Watt
,
Lou Barlow
,
Flea
, Rob Wright, Karl Alvarez und Les Claypool stellt Mark Kowarsch sechs 4-Saiten-Künstler und ihre musikalischen Projekte vor.
Außerdem gibt es in dieser Sendung neue Musik von Black Country, New Road,
Descendents
,
TV Priest
, Illegale Farben, The Revox,
Sleaford Mods
,
NOFX
, Urban Musher, The Goon Mat & Lord Benardo und Pabst, sowie Hits & Klassiker von The Dead Milkmen, Firehose, Mike Watt &
J Mascis
,
The Gun Club
,
Dinosaur Jr
und
NoMeansNo
.
Weitere Ausgaben von Antikörper
Playlist
1.
King Horror / Cutting Blade
Cutting Blade Single / Black Butcher Records

…

2.
The Dead Milkmen / Punk Rock Girl
Beelzebubba / Fever Records

…

3.
The Gun Club / She's Like Heroin To Me
Fire Of Love / Ruby Records

…

4.
Illegale Farben / Alles Explodiert
Unbedeutend Ungenau / Rookie Records

…

5.
Pabst / Kiss Me
Kiss Me Single / Ketchup Tracks

…

6.
The Revox / Talk About Her
Talk About Her/Sick Of You Single / Voodoo Rhythm Records

…

7.
The Goon Mat And Lord Benardo / What It's All About
What It's All About/Stay On Me Single / Voodoo Rhythm Records

…

8.
Mike Watt & J Mascis / What We Do Is Secret
Germs (Tribute) A Small Circle Of Friends Compilation / Wind-Up Records

…

9.
Firehose / Hear Me
If'n / SST Records

…

10.
Primus / Too Many Puppies
Frizzle Fry / Caroline Records

…

11.
Flea / Media Blitz
Germs (Tribute) A Small Circle Of Friends Compilation / Wind-Up Records

…

12.
Descendents / That's The Breaks
That's The Breaks Single / Epitaph Records

…

13.
Dinosaur Jr. / The Lung
You're Living All Over Me / SST Records

…

14.
NoMeansNo / Rags And Bones
Wrong / Alternative Tentacles

…

15.
Urban Musher / Wacht Uff
Wacht Uff Single / Comaswing

…

16.
Sleaford Mods / Out There
Spare Ribs / Rough Trade

…

17.
Die Schwarzen Quadrate / Rocco You're So Posh
Live At Gebäude 9

…

18.
TV Priest / Fathers And Sons
Uppers / Sub Pop

…

19.
NOFX / Linewleum (feat. Avenged Sevenfold)
Single Album / Fat Wreck Chords

…

20..
Black Country, New Road / Science Fair
For The First Time / Ninja Tune

…