Was Ihr Wollt the Best (and Worst) of Eno

(28.06.2011)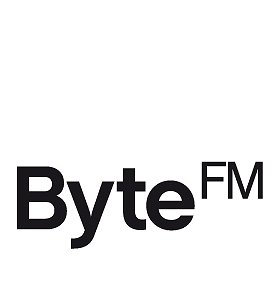 Ausgabe vom 28.06.2011: the Best (and Worst) of Eno
Hören
Einmal mehr gibt unser Album der Woche für die nächste Ausgabe von Was Ihr Wollt das Thema vor: "Drums Between the Bells" von
Brian Eno
.
Brian Eno ist einer der größten Produzenten unserer Zeit und einer der ersten, die das Aufnahme-Studio als Musik-Instrument eingesetzt haben.
Ambient-Musik ist seine Erfindung. Brian Eno war zunächst Teil von
Roxy Music
, hat mit Nico gearbeitet, mit
John Cale
, er hat
U2
produziert und die
Talking Heads
und in jüngerer Zeit für Anna Calvi Klavier gespielt und der jungen englischen Musikerin durch seine Begeisterung (sie sei die größte Sensation seit
Patti Smith
) einen ordentlichen Publicity-Schub gegeben.
Röyksop,
Can
, Paul Simon, Robert Wyatt, The Orb, Philip Glass, die
Pet Shop Boys
, Laurie Anderson,
Johnny Cash
, Cluster, James, Arto Lindsay... die Liste der Künstler, die mit Eno gearbeitet haben, ist endlos. Die Liste derer, die sich auf ihn beziehen, noch viel länger.
Eno-Songs, Eno-Collaborationen, Eno-Covers, Eno-Epigonen, Eno-Fans und Eno-Hasser – am Dienstag ab 17 Uhr in Was Ihr Wollt: "the Best (and Worst) of Eno".
Eure Vorschläge könnt Ihr live während der Sendung als Kommentar unter den entsprechenden Post auf unserer Facebook-Seite setzen.

Wie immer gilt:
 You Say, We Play (alle Songs, die wir auftreiben können).
Was Ihr Wollt – am Dienstag, dem 28.06. ab 17 Uhr.
Weitere Ausgaben von Was Ihr Wollt
Playlist
1.
MGMT / Brian Eno
Congratulations / Congratulations/ Columbia, Sony Music Entertainment

…

2.
David Bowie / Heroes
Heroes / EMI

…

3.
Brian Eno & David Byrne / Moonlight In Glory
My Life In The Bush Of Ghosts / Virgin

…

4.
Roxy Music / Do The Strand
For Your Pleasure / Virgin

…

5.
Brian Eno / Baby's On Fire
Here Come The Warm Jets / Island

…

6.
James / Sometimes
Laid / Mercury

…

7.
Genesis / The Lamb Lies Down On Broadway
The Lamb Lies Down On Broadway / Virgin

…

8.
John Cale & Brian Eno / You Don't Miss Your Water
Wrong Way Up / Rykodisc

…

9.
Brian Eno / This
Another Day On Earth / Rykodisc

…

10.
Passengers / Your Blue Room
Original Soundtracks I / Island

…

11.
Brian Eno / Through Hollow Lands
Before And After Science / Virgin

…

12.
Anna Calvi / Desire
Anna Calvi / Domino

…

13.
Devo / Mongoloid
Q: Are We Not Men? A: We Are Devo / Warner

…

14.
Popchor Berlin / Mongoloid
Q: Are We Not Men? A: We Are Devo

…

15.
Talking Heads / Once In A Lifetime
Remain In Light / Warner

…

16.
Jah Wobble & Brian Eno / Spinner
Spinner / Rykodisc

…

17.
U2 / With Or Without You
The Joshua Tree / Island

…

18.
David Bowie / Warszawa
Low / EMI

…

19.
Joy Division / Love Will Tear Us Apart
Substance / Factory

…

20.
Coldplay / Reign Of Love
Viva La Vida Or Death And All His Friends / Parlophone

…

21.
Iggy Pop / Sister Midnight
the Idiot / EMI

…

22.
Slowdive / Here She Comes
Souvlaki / Capitol

…

23.
Paul Simon / Sure Don't Feel Like Love
Surprise / Warner

…

24.
Cluster & Brian Eno / Ho Renomo
Cluster & Eno / Bureau B

…

25.
Aphex Twin / Blue Calx
Selected Ambient Works Vol. 2 / Warp

…

26.
Brian Eno And The Words Of Rick Holland / Glitch
Drums Between The Bells / Warp

…