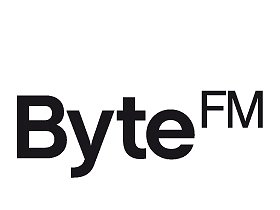 Ausgabe vom 24.02.2008:
Zwei Hexen, eine Königin und die Folgen
Diese Sendung kommt zu spät.
Sechs Tage zu spät für
Yoko Ono
. Die meistgehaßte Pop-Witwe vor Courtney Love wurde am 18.Februar 75. Drei Tage zu spät für
Nina Simone
. Die verhaßte Zicke des Souljazz wäre am 21.Februar 75 geworden. 40 Jahre und acht Tage zu spät für
Aretha Franklin
. Am 16.Februar 1968 feiert die Stadt Detroit den Aretha Franklin Day.
Drei Tage im Februar und was daraus wurde.
Der lange Weg von Woman Power zu
Cat Power
, von See Line Woman zu See Lion Woman, von I wish I knew how it would feel to be free zu Fuck the pain away.
Zwei Hexen eine Königin - und die Folgen, ft.
Peaches
,
Feist
, FSK, Irma Thomas,
Thurston Moore
u.v.a.
Zu Gast auch ein paar Überraschungsfeministen:
Gram Parsons
,
Pet Shop Boys
,
Bee Gees
,
Bob Dylan
.
Für Onomaniacs wie für Onophobiker.
Weitere Ausgaben von Was ist Musik
Playlist
1.
Nina Simone / I wish I knew how it would feel to be free
Stand up and be counted / Trikont

…

2.
Deepchord presents Echospace / Celestialis
The coldest season / Baked Goods

…

3.
Yoko Ono & Hank Shocklee / Witch Shocktronica
Yes, I´m a witch – The Collaborations / Astralwerks

…

4.
Deepchord presents Echospace / Aequinoxioum
The coldest season / Baked Goods

…

5.
Yoko Ono / Woman power
Walking on thin ice / Ryko

…

6.
Deepchord presents Echospace / Winter in Seney
The coldest season / Baked Goods

…

7.
Yoko Ono & Peaches / Kiss Kiss Kiss
Yes, I´m a witch – The Collaborations / Astralwerks

…

8.
Peaches / Fuck The Pain Away

…

9.
Nina Simone / 4 women
Private Collection / Music De Luxe

…

10.
Nina Simone / I want a little sugar in my bowl
Released / BMG

…

11.
Aretha Franklin / Satisfaction
Star Collection / Midi

…

12.
The Rolling Stones / Time is on my side
Singles Collection / ABKCO

…

13.
Irma Thomas / Time is on my side
Kent 50 / Kent

…

14.
Deepchord presents Echospace / Sunset
The coldest season / Baked Goods

…

15.
Cat Power / Satisfaction
The Covers Record / Matador

…

Stunde 2 :
1.
Cat Power / Aretha, sing one for me
Jukebox / Matador

…

2.
George Jackson / Aretha, sing one for me
Memphis Soul Greats / Hi

…

3.
Aretha Franklin / You make me feel like a natural woman
Queen of Soul / Rhino

…

4.
Deepchord presents Echospace / Elysian
The coldest season / Baked Goods

…

5.
Scritti Politti / Gettin´, havin´ & holdin´
Songs to remember / Rough Trade

…

6.
Aretha Franklin / I say a little prayer
Queen of Soul / Rhino

…

7.
Scritti Politti / Wood beez (Pray like Aretha Franklin)
Cupid & Psyche / Virgin

…

8.
Aretha Franklin / Do right woman, do right man
Queen of Soul / Rhino

…

9.
Deepchord presents Echospace / Abraxas
The coldest season / Baked Goods

…

10.
The Flying Burrito Brothers / Do right woman, do right man
The Best / A&M

…

11.
The Flying Burrito Brothers / To love somebody
Close up the Honky Tonks / A&M

…

12.
Deepchord presents Echospace / Abraxas
The coldest season / Baked Goods

…

13.
The Bee Gees / To love somebody
1st / Polydor

…

14.
Feist / Sealion
The Reminder / Polydor

…

15.
Nina Simone / See Line woman
Private Collection / Music De Luxe

…

Stunde 3 :
1.
Nina Simone / Sinnerman (Felix Da Housecat´s Heavenly House Mix)
Sinnerman / Verve

…

2.
Pean Romael / Drum Bass Organ
Thinly populated area by night / Börft

…

3.
Nina Simone / Give me a pigfoot & a bottle of beer
Cigarettes and alcohol / Mojo

…

4.
Sylvester and the Hot Band / Give me a pigfoot & a bottle of beer
Sylvester and the Hot Band / Bulldog

…

5.
FSK / Sylvester
Freiwillige Selbstkontrolle / Buback

…

6.
Nina Simone / Just like a woman
Nina Simone / RCA

…

7.
Cat Power / Stuck inside of Mobile with the Memphis Blues again
I´m not there O.S.T. / Sony

…

9.
Yoko Ono / Walking on thin ice (Pet Shop Boys Remix)
Disco Four – Remixed by The Pet Shop Boys / EMI

…

10.
Yoko Ono & The Plastic Ono Band / Angry young woman
Feeling The Space / Apple

…

11.
Yoko Ono & Le Tigre / Sisters O Sisters
Yes, I´m a witch – The Collaborations / Astralwerks

…

12.
Hole / 20 years in the Dakota
Beautiful son / City Slang

…

13.
Thurston Moore / Ono Soul
Psychic Hearts / Geffen

…